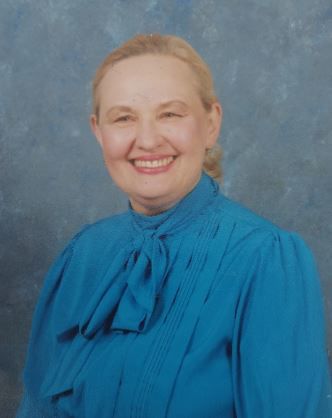 Kathryn Louise Poen, musician, educator, community arts leader, wife, mother, grandmother, aunt and friend to all who knew her, died peacefully on March 10, of natural causes.
She was a Flagstaff resident for more than 40 years. She, family, friends and caregivers had recently celebrated her 93rd birthday at Sedona Winds Assisted Living. Her husband, Monte Poen, died Nov. 25, 2019.
Kathryn, (or Katy, to most), was born to Emma and Arthur Lomen on March 4, 1927, in Decorah, Iowa.
Her goal from an early age was to be a piano and choral music teacher. Indeed, her long life was a testament to that dream. She began piano lessons early, when she graduated from high school she was an accomplished pianist, vocalist and instrumentalist as well as an honor student.
She entered Iowa State Teachers College (now University of Northern Iowa) in Cedar Falls, Iowa. She married Roger Walker, who served in the U.S. Air Force and was a teacher. They married and had three children, Bonnie Jo, Marcia Lee and Randall Craig (Kelly).
Careers eventually took them to Nogales, Arizona in 1962. Kathryn began teaching choral music at Nogales High School. She taught for years, producing popular musicals as well as light opera, and opened the world of excellent music to students. Those students were selected year after year for Arizona's all-state choruses.
Kathryn completed her master's degree in choral music at the University of Arizona in Tucson. In her early 20s, she started giving piano lessons. She taught piano and voice lessons for more than five decades.
Kathryn and her son, Randall, moved to Flagstaff after a divorce. She worked in the Flagstaff Unified School District and met and married Monte M. Poen, Ph.D., a history professor at NAU.
She happily welcomed Monte's three sons as step-sons: John Montgomery (Lewetta), Gregory Earl (Donna) and Mark Allen (Stefanie).
She retired from the Flagstaff schools in 1989. To no one's surprise she did not actually "retire." She continued private music teaching. She founded the Flagstaff Light Opera Company (now Flagstaff Musical Theatre), and sang in the Master Chorale of Flagstaff. In 2014, the Flagstaff Arts Council awarded Kathryn one of two Viola Legacy Awards.
Kathryn considered her family transcended her work. She and her husband, Monte, were active, loved hiking, camping, rafting and traveled throughout the world.
Kathryn was fun loving and had a good stock of puns and corny jokes. She loved her grandchildren (she had 10) as well as great-grandchildren. She adored cats and was a formidable player of board games and cards.
A viewing will be Thursday March 19, from 4 to 5 p.m. at the Norvel Owens Mortuary Chapel, at 914 E. Route 66, Flagstaff, Arizona. The funeral is Friday, March 20, at 10 a.m. at Norvel Owens. Burial will follow immediately after the service in the veterans' section of the Flagstaff Citizen's Cemetery, 1300 S. San Francisco Street. Instead of flowers, Kathryn wanted you to please donate to the Flagstaff Music Theatre.
Obituaries Newsletter
Sign up to get the most recent local obituaries delivered to your inbox.