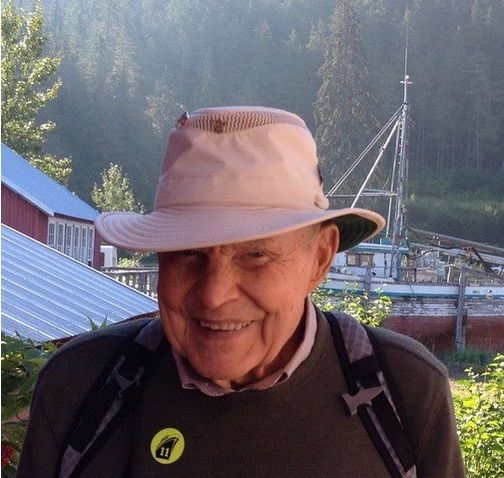 Guren Eli Stinson Jr died peacefully on December 1, 2019 at The Peaks in Flagstaff Arizona. Guren was born in the little (at the time) agricultural town of Simi, California to Guren Eli Stinson, Sr and Hester Jewell on March 11, 1924. He joined the Army Air Corps (which became the Air Force in 1947) where he was trained as a pilot and after extensive training he was sent to New Guinea where he flew reconnaissance in P-38's. He began a long career doing what he loved-flying airplanes, he flew P-38's, T-33's F-102's and F-104's to name a few. He served as a pilot in WWII, Korea and Viet Nam. When asked recently what his chief regret was he said when they took away my airplane (when he retired from the Air Force). He is preceded in death by his wife Jane Reid Stinson, his son Kevin Marshall Stinson and his parents and 4 siblings.
You have free articles remaining.
After his career in the Air Force, reaching the rank of Lt. Col., Guren and his wife and family retired to Tucson Arizona where he pursued a career in Real Estate. After a particularly hot summer he and Jane chose Flagstaff as their home. He decided he was not ready to retire so he and Jane bought an RV Park in Parks, Arizona and enjoyed the relationships with many of the RV'ers who would come year after year. After sale of the RV Park he and Jane began to relax more taking time to travel and visit family. After Jane passed away in 2013 he took a cruise to Alaska fulfilling a lifelong desire. He was often described as "the energizer rabbit" as he met each day with resolve, a smile and a dry sense of humor.
He was an avid hunter, an avocation his father instilled in him with hunting trips to the Sierra Madre Mountains in California. He hunted deer and loved to get into the forests wherever the family lived. As the family was based at Ramstein AFB Germany he went on a Caribou hunt in Norway and a Tiger Hunt in India as well as deer hunts in Germany.
As is true with many veterans he did not talk to his family much about his specific war experiences simply saying that he was just doing his job. A humble man who always said please and "Thank you, thank you" to others and had a ready smile for everyone. His last years were spent living at the Peaks in the Pearl Garden Memory wing where his dry sense of humor was appreciated by staff and residents alike.
A Celebration of his Life will be held on January 11 at 1pm at The Peaks 3150 N Winding Brook Road Flagstaff, AZ. Please come share memories. An online guestbook is set up at www.norvelowensmortuary.com
To plant a tree in memory of Guren Stinson, Jr as a living tribute, please visit Tribute Store.