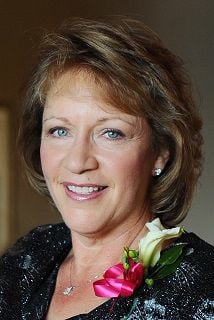 Linda Marie (Frost) Seaman
On Friday, November 8, 2019, Linda Marie (Frost) Seaman, beautiful wife, mother, and grandmother, passed away in Flagstaff, Arizona. Linda, born June 23, 1955, in Kanab, Utah, was the first child of Ken and Shirlyn Frost. Their family moved to Flagstaff in 1959, where Linda spent the rest of her growing up years. She graduated from Flagstaff High School in 1973. Linda was involved in musical endeavors using her singing and accompanying talents. Following graduation, Linda attended Brigham Young University in Provo, Utah, where she continued to participate in music groups, like Young Ambassadors. Linda met the love of her life, Les Seaman, when his family moved to Flagstaff in 1969 during the 8th grade. They had a beautiful friendship through high school, which blossomed over the years while they attended their first year at BYU and Les served a mission for the Church of Jesus Christ of Latter-Day Saints in Quebec, Canada. They corresponded during these two years, and upon his return, they were married on December 20, 1976, in the LDS Temple in Salt Lake City, Utah. After graduating in 1978, they moved to Los Angeles where Les attended dental school at the University of Southern California. Linda supported Les during school by working at the USC College of Education and typing PhD dissertations for graduate students. She was a talented editor and typist. Les and Linda prayed for children for several years and were blessed with their first child, Scott, in 1980. They returned to Flagstaff in 1982 to start a dental practice, where Linda helped with the front office duties and bookkeeping. They were blessed with 3 additional children, daughters Jennilin (1984), Elisabeth (1987), and Kelsi (1993).
Linda's greatest love was her family and she enjoyed the opportunity to be at home with her children. She taught piano lessons for more than 10 years and accompanied school, church, and community choirs. Linda was also an enthusiastic family historian and spent countless hours researching her ancestors, as well as helping others with their own family histories. One of Linda's many passions included traveling, especially with Les and their children. They enjoyed annual trips as a family to Lake Powell and Rocky Point, Mexico, as well as with Les to Hawaii, Europe, Australia, Brazil, and many other destinations. She loved to laugh, play games, and sing around the piano with her children. Linda adored her husband and composed love songs for Les. She was a champion of marriage and family, always counseling to put relationships first. She enjoyed close relationships with her parents, siblings and children. Linda was a fiercely loyal friend and quick to generously give to those in need, frequently remembering birthdays, special occasions, and sending special mementos when she was thinking of someone. Each connection with Linda was important to her and she cherished every relationship to the fullest. She left the world a brighter place and so many lives have been blessed by her kindness and love.
Linda's crowning jewel was her family. At the time of her death, she had 13 grandchildren. Her granddaughter, Evelyn Gwen Boone, preceded her in death, as well as her father, Ken Frost. She is survived by her husband, Les Seaman, and her children, Scott (Ali), Jenni (Caleb Boone), Bethi (Derek Goodman), and Kelsi (Matt Josse),and her mother, Shirlyn Frost. Les and Linda would have celebrated 43 years of marriage in December of this year.
Linda was a faithful member of The Church of Jesus Christ of Latter-Day Saints. She loved her Savior and strived to follow His example by letting the light of the gospel flow freely from her as she served as a disciple of Jesus Christ. Linda's sparkling blue eyes, genuine smile and vivacious soul will be deeply missed.
Visitation will be held from 6 to 8 pm, Friday, November 15th at Norvel Owens Mortuary, as well as 9 to 9:45 am, Saturday, November 16th at The Church of Jesus Christ of Latter-Day Saints Stake Center, 625 E. Cherry Street. Funeral service to be held at 10am on Saturday November 16th, followed by interment at Citizens Cemetery. Memories and condolences can be shared at: https://www.caringbridge.org/visit/seamancrewupdates
To plant a tree in memory of Linda Seaman as a living tribute, please visit Tribute Store.
Obituaries Newsletter
Sign up to get the most recent local obituaries delivered to your inbox.