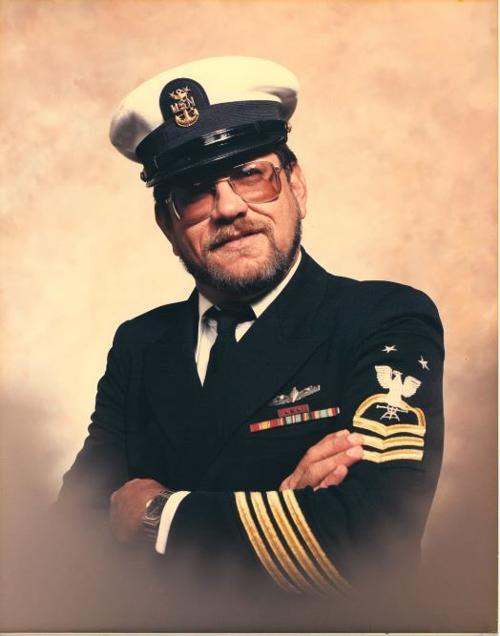 Senior Master Chief Karl Lee Snider U.S. Navy Retired, departed this life unexpectedly on October 30th, 2019.
Born in Troy, Ohio on September 23rd, 1943, the eldest son of Karl Denton Snider and Margaret Ann Snider (nee: Finkenbine) Karl graduated from Tecumseh High in new Carlysle, Ohio and entered the military, serving 23 years in the surface fleet and specializing in weapons electronics and fire control. He was a lifetime member of the VFW and American Legion.
After retiring from the Navy, he owned a popular local bar, Susie's Nashville East, in Virginia Beach for 10 years. After selling his business, he shared his expertise as a contractor for military ships to our foreign allies Egypt and Taiwan until the loss of his second wife in 2000, whereupon he retired again.
When he met his third wife, Kathy, the couple found they shared so much together, including a sense of adventure and a desire to see the country. They hit the road on their motorcycles and explored the United States, sharing the freedom of the open road together. Kathy and Karl shared some of the best years of their lives together and met countless amazing people and friends.
Karl relocated to Flagstaff in 2007 and volunteered for the next 10 years as a transportation coordinator for Disabled American Veteran vans that were supported by the Prescott VA. He deeply enjoyed working with veterans and greatly appreciated the volunteer drivers who joined the Flagstaff office and helped him make their transport to their VA appointments possible. He missed these interactions very much when health issues required him to step back from his volunteer work in 2017. Although his health kept him from the work he loved, Karl still enjoyed his life in Flagstaff with occasional trips to casinos in the area.
Karl is predeceased by his father, mother, first wife Barbara Hayslett, second wife Suzanne Coppersmith (nee: Meyer), and stepson Audie Coppersmith.
He is survived by his sister Nancy Cable and brothers Denton Snider (wife Jean) and Walter (wife Rhonda). Karl is also survived by his wife of nine years, Kathleen F. Snider (nee: France) and four children from his first marriage: Karl Andrew Snider, Charles Snider, William Snider (wife Carrie), and Tammy Reese (husband Chris), ten grandchildren, and thirteen great grandchildren. From his second marriage he has four stepchildren: Suzanne Pita (husband Albert), Chrissy Norton (husband Mike), Michael Coppersmith, and Steven Coppersmith, also five step grandchildren, and three step great-grandchildren. From his third marriage, he has two stepchildren, Bryan Pray (fiancé Zane) and Kevin Pray (wife Carrie), and two step grandchildren.
Viewing will be at 10am with memorial services at 11am at Norvel Owens Mortuary on Tuesday, November 12th. Military honors will be held at the Veterans Section of Citizens Cemetery after the service.
In lieu of flowers, Karl preferred that friends might make a donation to the Disabled American Veterans or volunteer some time to help with transportation to get disabled veterans to their medical appointments.
Obituaries Newsletter
Sign up to get the most recent local obituaries delivered to your inbox.