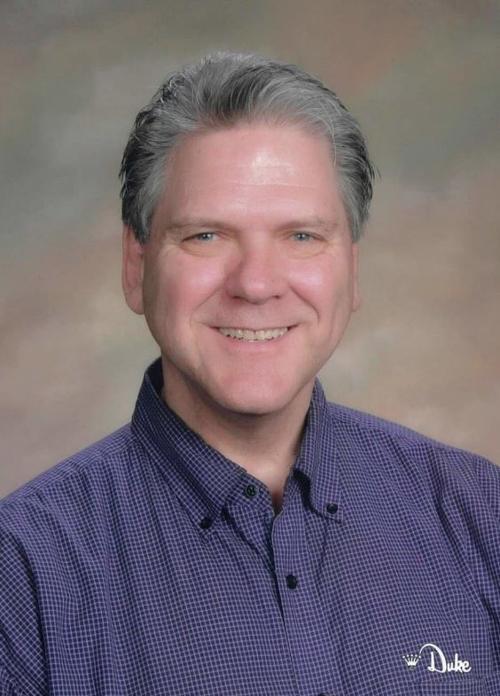 John Shelton Dowell, 67, passed on May 31, 2020, in St. George, Utah. John was born in Cottonwood to Shelton Gillespie Dowell and Agnes Verdell Hunt Dowell. He was raised in Flagstaff, the oldest of the four "Dowell boys." At Flagstaff High School, John excelled athletically and academically. "JD" was all-state in football, wrestling and baseball and was proud to be an "Eagle."
A gifted athlete, he was awarded a full-ride football scholarship to Brigham Young University. He served a mission to Argentina for the Church of Jesus Christ of Latter-day Saints and became fluent in Spanish.
Upon returning to BYU, he met his future wife, Vicki Lynn Tanner, who he thought was the nicest girl he ever met. They were married July 18, 1975 in the Provo Utah Temple, prior to learning that his beautiful wife from Colorado did not like to camp. Somehow, he managed to talk her into it, but just a handful of times.
John graduated from BYU in 1977 with a Bachelor of Science, and in 1985, as Valedictorian, with a Master of Education. After receiving his bachelor's degree, John and Vicki moved to Duchesne, Utah to begin his career as a teacher and a coach of football, wrestling, and track and field.
In 1979 John and Vicki moved to Monticello, Utah where John spent nearly 30 years as Spanish teacher, guidance counselor, athletic director, and vice principle at Monticello High School. In 1994 he was awarded UIAAA Athletic Director of the Year and in 2004 he was Monticello High School Teacher of the Year. He was respected and loved by both students and faculty. Even his children, who often felt they could not do anything without their Dad finding out, have fond memories of "high fiving" their Dad in the hallway.
At 29 years old, John was diagnosed with Hodgkin's Lymphoma. At this time, John and Vicki had four young sons. Fortunately, John was able to receive a "new treatment", high dose radiation, and achieved remission. Although it was a great blessing that spared his life, the radiation scarred John's heart and surrounding tissue and, ultimately, shortened his life.
In Monticello, John and Vicki welcomed four children, completing their family of five sons and a daughter. John loved outdoor activities: camping, Dutch oven cooking, and hunting. One of the happiest days of his life was when he shot a trophy elk that scored 366 3/8 points on the Boone and Crockett. For a time, it was proudly displayed at the Best Western in Monticello, mainly because it did not fit in his home. Eventually, John and Vicki purchased a home in St. George that could accommodate the rack in his office. That was not the "real" reason they purchased the home, but it sure worked in his favor and brought him great satisfaction to see it hanging there.
After retiring from Monticello High School, John worked as a high school counselor in Kirkland, New Mexico, and Pinetop, Arizona until he retired in 2015. During retirement, John and Vicki traveled to many places including China and Machu Pichu.
John was an active member of The Church of Jesus Christ of Latter-day Saints. In addition to serving a mission in Argentina, John served as a ward Bishop in Monticello, and in 2017, John and Vicki served a Spanish speaking mission in the California San Fernando Mission.
John was a man who lived as he believed. He valued God, family, and friends. He sought for neither fame nor fortune. He inspired others to be their best; even the "knuckleheads." He loved life. He courageously underwent risky procedures in hopes of extending his life. The eternal optimist, he looked forward to more adventures as soon as his heart was repaired. Although John's heart ultimately gave out, the love, joy, and courage that filled his heart will live on for eternity.
John is survived by Vicki, his wife of 45 years, and 6 children: Tanner (Maria), Jared (Mary), Logan (Carlyna), Matt (Janelle), Quin (Summer), and Ashley. He is also survived by his brothers Dan, Alan (Theresa), and Robert (Jerrele) and 21 grandchildren. John was preceded in death by his father, Shelton and mother, Verdell.
Due to COVID-19, funeral services were restricted to family. John was laid to rest in St. George. Friends and family are invited to sign John's guest book at www.spilsburymortuary.com.
To plant a tree in memory of John Dowell as a living tribute, please visit Tribute Store.
Obituaries Newsletter
Sign up to get the most recent local obituaries delivered to your inbox.