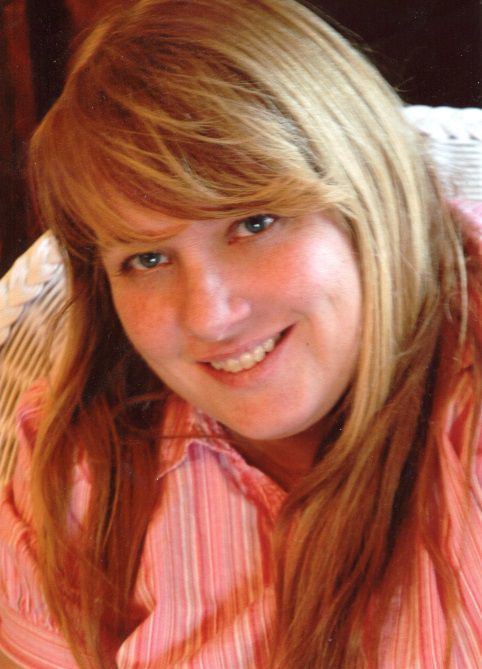 April 25, 1962 to March 7, 2020
The Earthly portion of Jennifer's Amazing Adventure came to a conclusion on Saturday, March 7, 2020 at the young age of 57. Jennifer was a loving wife and devoted, skilled, and independent mother of 10 incredible children, currently ranging in age from 8 to 38. She was also the perfect grandmother to 8 perfect grandchildren, as well as best friend and mentor to countless mothers, women, and others who needed another mother.
Jennifer was born in 1962 in Alhambra, California to Ralph William Higgins and Lila Angle Higgins, the granddaughter of Gila Valley, Arizona pioneers. She grew up in Southern California and Bullhead City, Arizona prior to arriving in Flagstaff in August of 1980 to attend Northern Arizona University. She married Michael James Atkin on Valentine's Day, 1981 in the Mesa, Arizona Temple of The Church of Jesus Christ of Latter-day Saints and began active pursuit of her real dream and calling, motherhood.
Jennifer gave birth to five children in Flagstaff: Benjamin Michael Atkin, born in 1982; Sarah Danielle Atkin, born in 1983; Christopher James Atkin, born in 1984; Mikaela Beth Atkin, born in 1991; and Isaac Noble Atkin, born in 1998. Michael and Jennifer traveled in 2006 to the far Northwest corner of Russia to add three siblings to their Forever Family from an orphanage: Jacob Oleg Atkin, formerly Oleg, age 6 (born on Russian New Years' Day in 2000; Anna Julia Atkin, formerly Yulia, age 4, born in 2001; and Samuel Joseph Atkin, formerly Artiom, age 3, born in 2003. They then completed their Forever Family with two domestic adoptions: Lucas William Atkin, born in 2009 to a birthmother from Louisiana; and Eliza Marie Atkin, born in 2011 to a birthmother from Georgia. Both Lucas and Eliza were adopted at birth.
Jennifer's adventures included five natural births including two home births, trips of 10 and 30 days to Russia, travels by motor home through the South and up the Pacific Coast Highway, dozens of trips to the beach and Disneyland with a carload of children, both with and without her husband; hundreds of kayak adventures at local lakes, hundreds more hiking adventures on the trails and along the creeks of Northern Arizona and thousands of mountain bike rides in the forest near their home in Fort Valley, often taking other mothers along to increase their spirit of adventure and confidence. She delighted in teaching her children and their classmates about science and reading to them. She loved living near the mountains and forest. Her final adventure was a wild 3 1/2 month battle with an extremely aggressive cancer.
In anticipation of her passing, she was able to pass on her love and instructions to her family, then cementing her legacy by never, never, never, NEVER giving up. Her last Facebook entry was a graphic from the movie "Up", overlaid by the following quote: "Life is not a journey to the grave with the anticipation of arriving safely in a well preserved body, but rather to skid in broadside, thoroughly used up, totally worn out, and loudly proclaiming 'Wow what a ride!'" She left us reluctantly, but on her own terms.
She served in numerous callings in The Church of Jesus Christ of Latter-day Saints, not surprisingly all related to mothering in some way.
She is survived by Michael Atkin, her enabler, biggest fan and husband of 39 years so far and working on forever; son Benjamin Atkin of Miami, Florida; daughter Sarah and her husband Ryan Nielson and their children Evelyn, Daniela, and Adam of St. Louis, Missouri; son Chris Atkin and his wife Kisha and their sons James and Wesley of Waco, Texas; daughter Mikaela and her husband Dallin Durfee and their children Eli, Emily, and Zion of Payson, Arizona; son Isaac Atkin of San Diego, California; son Elder Jacob Atkin, currently serving as a missionary for The Church of Jesus Christ of Latter-day Saints in the Pittsburgh Pennsylvania mission; daughter Anna Atkin of Flagstaff; son Samuel Atkin of Flagstaff; son Lucas Atkin of Flagstaff; daughter Eliza Atkin of Flagstaff; father Ralph Higgins of Chino Valley, AZ; brother Robert Higgins of Chiba, Japan; and sister Paula Leiker of Chino Valley, AZ. She was preceded in death by her mother, Lila Angle Higgins.
Visitation already occurred as approximately 150 people came by Room 2010 at Flagstaff Medical Center over her last three days to pay their respects, express their love, and tell Anna (she's 18) and Michael stories of how Jennifer inspired them or transformed their lives. Additional visitations will be Friday March 13 from 6:00-8:00 at Norvel Owens Mortuary, then again at 9:00-9:45 at the Flagstaff LDS Stake Center at 625 East Cherry followed by a family prayer and funeral at 10:00. Following the service, burial will be in Flagstaff Citizens' Cemetery.
To plant a tree in memory of Jennifer Atkin as a living tribute, please visit Tribute Store.
Obituaries Newsletter
Sign up to get the most recent local obituaries delievered to your inbox.