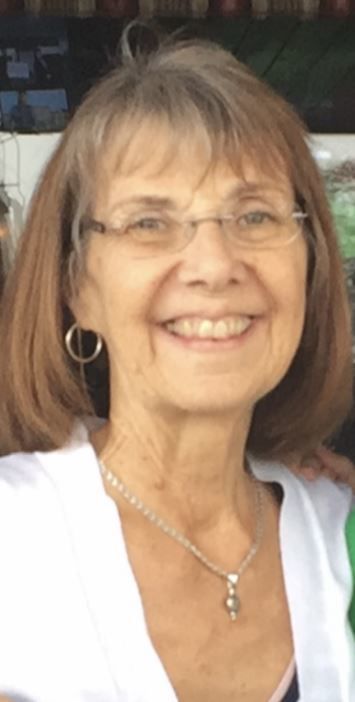 Janet Lucile Allen, 75, died May 10, 2020, at home with her loving family by her side in Flagstaff, AZ.
Janet was born in Winslow, AZ to O.B. and Lucile Olson. She graduated from Winslow High School in 1962. She attended Baylor University for one year and then transferred to Arizona State College (NAU) and earned a Nursing degree in 1966.
Janet married Bryon Lynn Allen on December 19, 1964, in Winslow, AZ. They resided in Flagstaff, while she earned her degree.
She worked as a Medical-Surgical Staff Nurse at Flagstaff Community Hospital in 1966. Then she worked as an Office Nurse for Dr. Caskey in 1967-1968. Janet wanted to spend as much time with her children as possible, so she decided to work as a school nurse for Flagstaff Unified School district from 1968-2002. She retired as the Nursing Supervisor for the district
Janet was very involved in the community and her church. She served on the board and acted as President of Big Brothers/ Big Sisters, was appointed by Judge Garbarino as a member of the Foster Care Review Board, was a founding member of Trinity Heights Methodist Church, and traveled to Mexico and other areas to perform immunization clinics.
Janet had many interests. She loved to bake, sew, quilt, scrapbook, travel, attend water aerobics, bible study and entertain family and friends. Janet was the happiest when she could spend time with her six grandchildren.
Janet is survived by her loving husband, Byron Allen for 55 years; her daughter Denise Carmichael (Matt); her son Robert Allen (Laurie); her daughter Tricia Fischer (Craig); her grandchildren Skylar, Temmi, Ashton, Chase, Lucas, and Camren; her brother Robert Olson of Washington D.C.
She was preceded in death by her parents O.B. and Lucile Olson.
A celebration of life service will be held at a later date. In lieu of flowers, donations may be sent to the American Cancer Society or Big Brothers/Big Sisters of Flagstaff.
Mail checks to: American Cancer Society,4550 E. Bell Rd, Ste 126, Phoenix, AZ 85302 OR Big Brothers Big Sisters of Flagstaff, 102 W. Hunt Ave, Flagstaff, AZ 86001
Obituaries Newsletter
Sign up to get the most recent local obituaries delivered to your inbox.