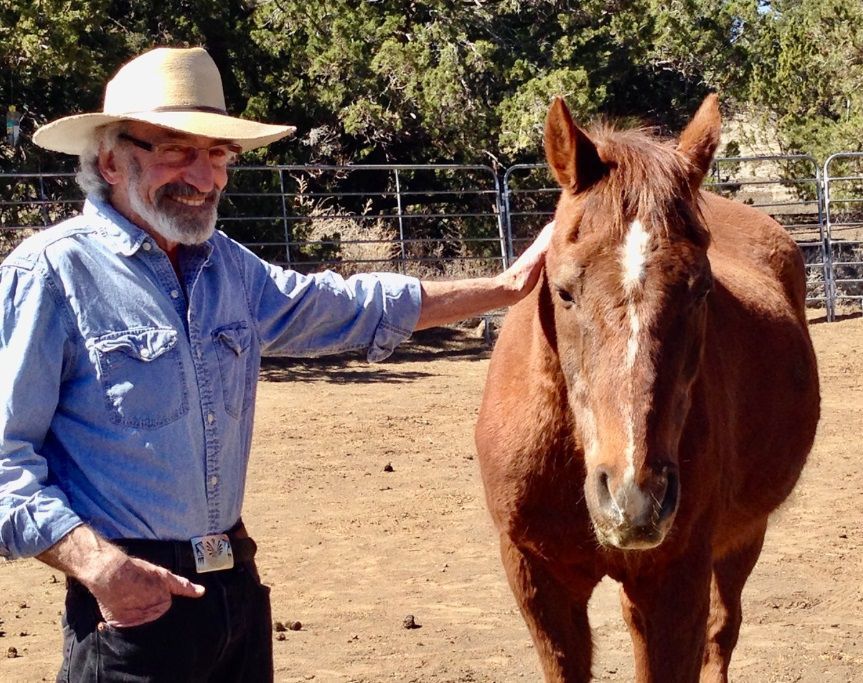 Garret David Rosenblatt was a writer, poet, educator, union activist, environmentalist, wrangler of horses and student of Torah. In high school he was an all-city football player and swimmer and in college a Phi Beta Kappa student. He taught school in New England and was deputy director of the National Humanities Faculty. As a writer for the New Haven Journal Courier, he encouraged his informant to go to Sen. Fulbright to tell the truth about what happened in the Gulf of Tonkin at the start of the Vietnam War. A radical in the 1960s, he was later a union activist and counted the creation of the Harvard Union of Clerical and Technical Workers as a significant achievement in his life.
Out West, he worked as a wrangler and for the Hopi organization Black Mesa Trust, which succeeded in shutting down the Black Mesa coal slurry pipeline and the Mohave and Navajo coal-fired power plants.
He loved his family, the arts, and a good time. He was a loyal friend and a responsible and loving caretaker of his land and animals. He leaves many dear friends and his wife, Tanya Lee; his children, Todd Rosenblatt, Sean Rosenblatt, Gleanna Doyle, and Natasha Kolehmainen; four grandchildren; two great-grandchildren; and brother, Trig Rosenblatt.
Garret left us after a short illness on Feb. 22, 2020. He was 75. Services will be at Norvel Owens Mortuary in Flagstaff on Friday, February 28th at 10 a.m. In lieu of flowers, the family suggests donations to Black Mesa Trust, American Cancer Society or his Congregation Lev Shalom in Flagstaff.
To plant a tree in memory of Garret Rosenblatt as a living tribute, please visit Tribute Store.
Obituaries Newsletter
Sign up to get the most recent local obituaries delievered to your inbox.