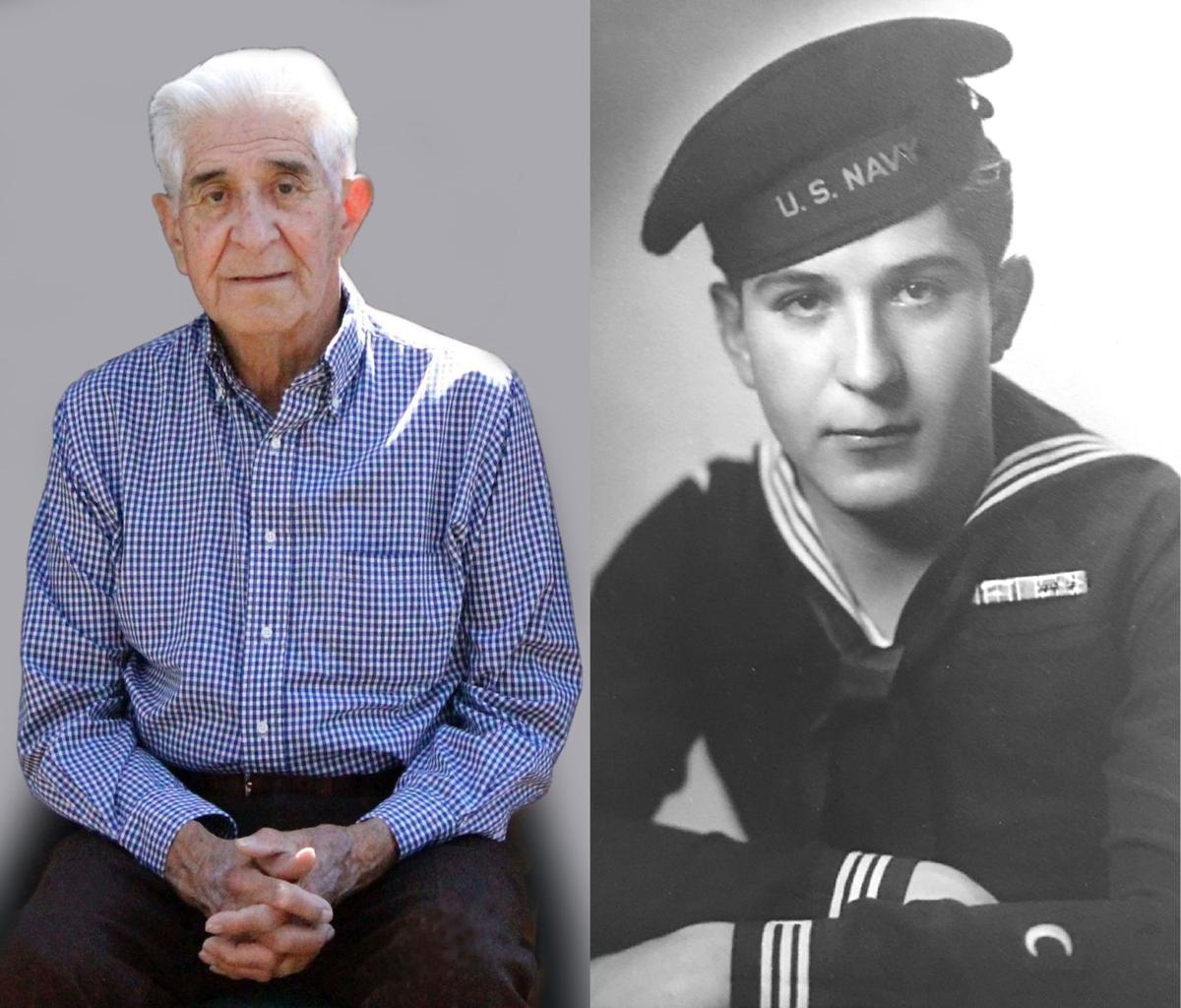 Faustino E. Sandoval, 93, passed away on Wednesday, July 1, 2020 at the Flagstaff Medical Center due to COVID-19. He was born in Concho, Arizona on January 16, 1927 to Erineo Trujillo Sandoval and Anastacia Saavedra Sandoval.
At the age of 17 years old, Faustino enlisted into the Navy. He served on the USS Schroeder (DD-501) Fletcher-class destroyer of the US Navy during World War II. He earned seven battle stars, meaning that he was in seven major campaigns. He spoke fondly of his time spent serving. His sayings regarding the food in the ship's mess hall was "you have two choices… take it or leave it" and "if you don't like the chow go next door". Faustino was Honorably Discharged from the United States Navy in November 1947.
Faustino and Susan M. Martinez were married on April 22, 1950 and had four children. Sometime after his service, he was employed at the Navajo Ordnance Depot for 22 years, with the purpose of storing ammunition. At the time, the base was one of the largest in the United States, boasting over 220 miles of roads, 50 administrative and housing buildings and 800 ammunition storage facilities. He retired from the Depot in 1971 and built custom cabinetry and millwork throughout Flagstaff. He loved building cabinets and custom furniture for his family. Faustino was skillful and built two custom homes which he and Susan lived in. They moved to Cottonwood in 1992 and returned to Flagstaff in 2001.
Faustino and Susan were married for 64 years until her passing in 2014. For 32 years of their marriage, Faustino was a loving caregiver to Susan. He was a thoughtful and generous man to his children, grandchildren, and great grandchildren. His calendar was filled with birthdays and anniversaries and each person was remembered with a thoughtful card each year. He was loved and will be greatly missed by his family and friends.
Faustino would religiously watch Sunday Mass services every week and said Rosary daily. He always kept family members and friends in his daily prayers. Faust's family would like to personally thank Becky for stopping by and giving communion when all possible. Joanna and Michael are deeply thankful for all family members, friends, and neighbors who helped care for Faustino.
Faustino is survived by his daughter, Joanna and son, Michael (Karen), eight grandchildren, sixteen great-grandchildren and numerous nieces and nephews. He was predeceased in death by his wife Susan (Asuncion); daughter Margie R. Collins; son Raymond J. Sandoval; Grandson Anthony J. Sandoval (Florida); Granddaughter Antonia Sandoval Gomez.
Due to this pandemic, burial service arrangements have not been made and will be announced at a later date.
Norvel Owens Mortuary will be handling arrangements.
To plant a tree in memory of Faustino Sandoval as a living tribute, please visit Tribute Store.
Obituaries Newsletter
Sign up to get the most recent local obituaries delivered to your inbox.