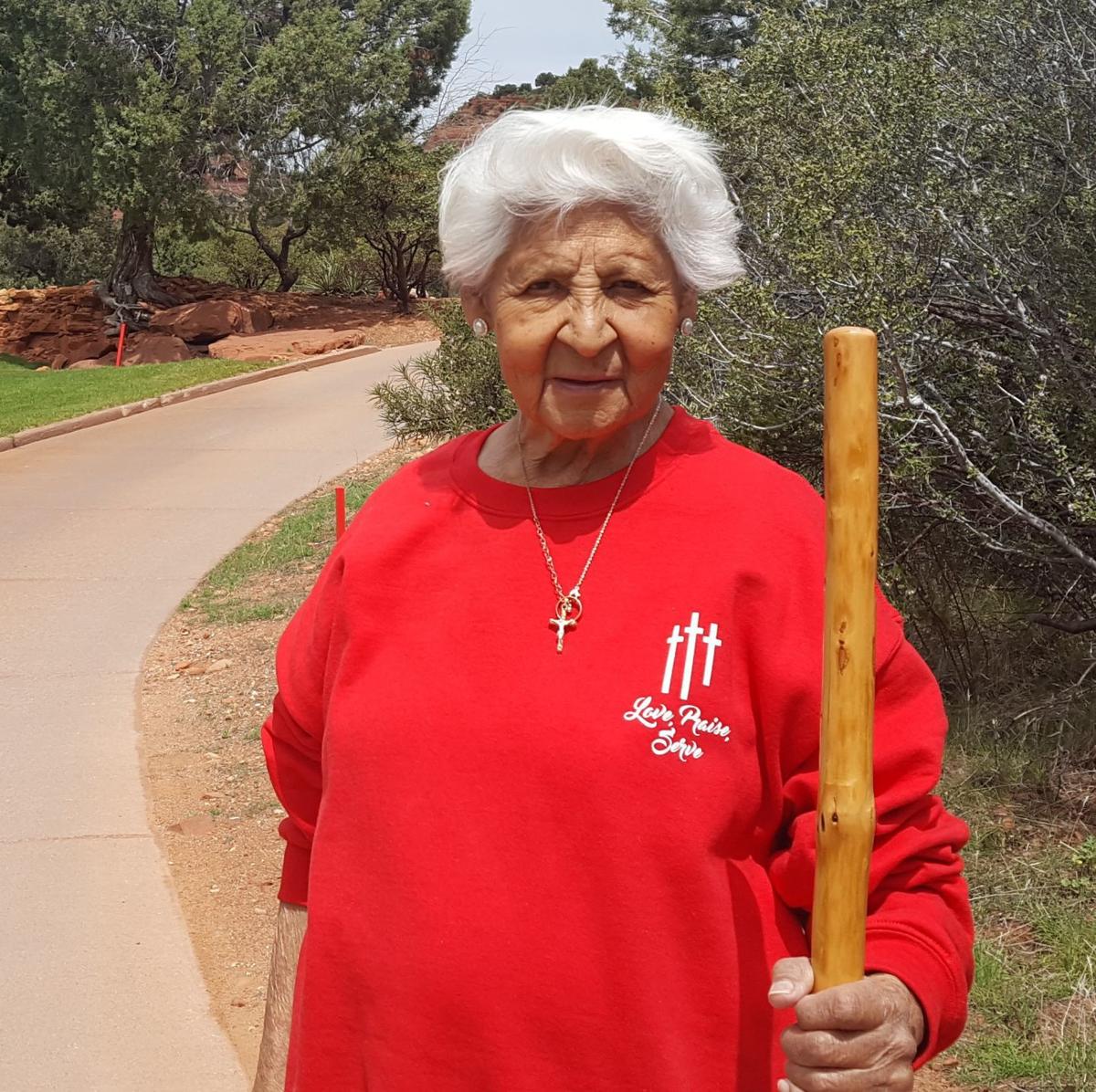 Elvira Betty Juarez passed away peacefully on March 11, 2020 inside the same house on S. Leroux St., Flagstaff, in which she was born 86 years ago. Betty was the youngest of 11 children born to Trinidad and Paulita (Prieto) Juarez. They are: Erlinda (Sr. Mary Magdalene), Soledad (Cholé), Consuelo (Connie), Helen, Nick, Anita, Ralph, Carmen, Theresa (Sr. Pauline Therese), Alicia and Elvira; only Alicia remains. Betty never married but throughout her life in her role as Aunt Betty, she lovingly influenced and mentored many of her 52 nieces and nephews. Called to the teaching profession, she built a firm foundation for it by earning both Bachelor's and Master's degrees in Education from ASC/NAU. She started her teaching career at BIA schools and for years, taught in Leupp and Kayenta AZ before returning to Flagstaff to teach at Our Lady of Guadalupe Catholic School and South Beaver Elementary, where she remained for the remainder of her teaching career.
Betty was extremely capable and fiercely independent, living life to the fullest yet always opening her heart to family members. She was a traveler imbued with a spirit of adventure, bringing young nieces or nephews along to take in national parks and man-made wonders, visit her sisters in their cloistered convents, driving to interesting, faraway places. With her good friend Jean, she ventured often to Mexico, and to Europe, visiting Medjugorje and other religious sites. Betty loved the outdoors, enjoyed hiking and riding horses. She invariably showed up in a different car and owned unique ones, such as a two-door '53 Nash Rambler, a 60s-era Oldsmobile 4-4-2 muscle car. Betty enjoyed investing in properties and in her later years, graciously opened up her time-share in Sedona to family and friends, a marvelous place to enjoy reunions, celebrate birthdays, holidays, and anniversaries.
A devout Catholic, Betty had a special devotion to the Blessed Mother along with a strong dedication to preserving Our Lady of Guadalupe Church, now a chapel. Her father helped build it, siblings and their children were married there, baptized there, had their funeral Masses celebrated there, and it's where her funeral will be celebrated this week. A viewing will take place from 3:00 to 5:00 pm on Wednesday, March 18th at Norvel Owens Mortuary Chapel, 914 E. Route 66. Barring interruption from the corona virus or a winter storm, on Thursday, March 19, 2020, Our Lady of Guadalupe chapel at 224 S. Kendrick will host her Rosary beginning at 9:30 a.m. followed by her Mass of Christian Burial at 10:30 a.m. Following Mass, her remains will be interred in a graveside ceremony at near-by Calvary Cemetery where she will join her father, two sisters and her brothers in eternal rest. Afterwards, please join us back at Our Lady of Guadalupe chapel for a luncheon in her honor.
To plant a tree in memory of Elvira Juarez as a living tribute, please visit Tribute Store.
Obituaries Newsletter
Sign up to get the most recent local obituaries delivered to your inbox.