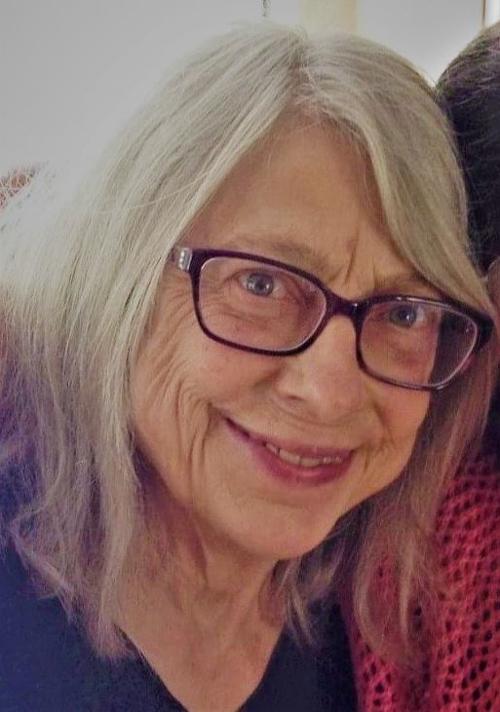 Elizabeth "Bette" O'Connor
Bette O'Connor, 72, of Flagstaff, died May 29, 2020 in St. Louis, Missouri.
Bette was born to Kathryn and Dr. Maurice O'Connor, January 25, 1948, in Cleveland, Ohio. She graduated from Kent State University in 1970 with a degree in Therapeutic Recreation. After graduation, she began a career as a Recreation Therapist in Columbus, Ohio and later Phoenix, Arizona. In 1982 Bette graduated from the Santa Fe College of Natural Medicine and started her thirty-three-year practice as a massage therapist in Flagstaff. Through her work, Bette blessed many with her loving hands and spirit.
After retiring in 2015, Bette moved to the Northern California coast, near San Francisco, where she spent two years before moving to St. Louis, Mo. In Missouri she lived with her sister, Kathryn, and brother-in-law, Joe, with lots of other family nearby.
Bette loved to travel and visited Europe, Morocco and Central America. She also loved traveling the West and spent a summer in Alaska. It was in Alaska that a childhood dream was fulfilled when she witnessed an amazing display of the Northern Lights, with light in all four directions and overhead. Bette also liked gardening, hiking, dancing, reading, and cross-country skiing. She cherished her cat and two dogs, Bella and Gracie.
Bette was a marvelously complex gift to all who were blessed to have her in their life. She held all with whom she was in contact in deepest regard and respect. Her fierce, fiery, yet gentle and intensely compassionate being, was housed in such a diminutive frame, that she often took people by surprise. Whether it was a hungry stray cat crossing her path, or humans in Manhattan shocked and recovering after the attacks of 9/11, she chose to show up and graciously care for those in need. In addition to her remarkable gift to deeply heal her clients in body and soul, Bette craved adventure. She craved it with a flair; from running the Colorado River's Lava Falls, sporting her special sparkly, sequined Beret for the occasion, ..to twirling under the stars on a pier in Belize, while celebrating her 60th birthday with close friends at a Jerry Jeff Walker concert! Bette was one-of-a-kind. Being known and loved by Bette is a gift beyond compare.
Bette is survived by her siblings: Maureen Killackey (Herb) of Laguna Beach, California; Kathryn Zeigler (Joe) of St. Louis, Missouri; and Thomas O'Connor of Knoxville, TN. She is also survived by eight nieces and nephews and eleven great nieces and nephews. She was preceded in death by her father, Dr. Maurice O'Connor, her mother, Kathryn O'Connor, and niece, Mary Anne Zeigler.
Bette's friends are requesting that donations be made to the animal shelter of your choice in Flagstaff. Also, a bench at Frances Short Pond will be dedicated to Bette with an inscribed plaque in her memory.
A REMEMBRANCE FOR BETTE FROM
The Woo Nation-a group of dear women friends who have been meeting to celebrate and support each other's lives for decades-mourns the passing of our beloved "Woo Sister," Bette. As we offer condolences to her family and other friends, we also rejoice and hold the shimmering, radiating warmth and light she leaves, as legacy in all of our hearts. Her compassion, steady and gentle glow of kindness, healing energy, joyful spirit, and sassy dance moves, will remain to inspire, delight, and move us-reminding us to embody these qualities in our own lives.
Now you are free of pain, suffering, and fear, having earned your magnificent butterfly fairy wings. We will continue to watch for you in our gardens, hold you in our hearts, and greet you regularly, with the call of the Woos: a heartfelt OOOOOOHHHHHMMMMMMM!
To plant a tree in memory of Elizabeth O'Connor as a living tribute, please visit Tribute Store.
Obituaries Newsletter
Sign up to get the most recent local obituaries delivered to your inbox.