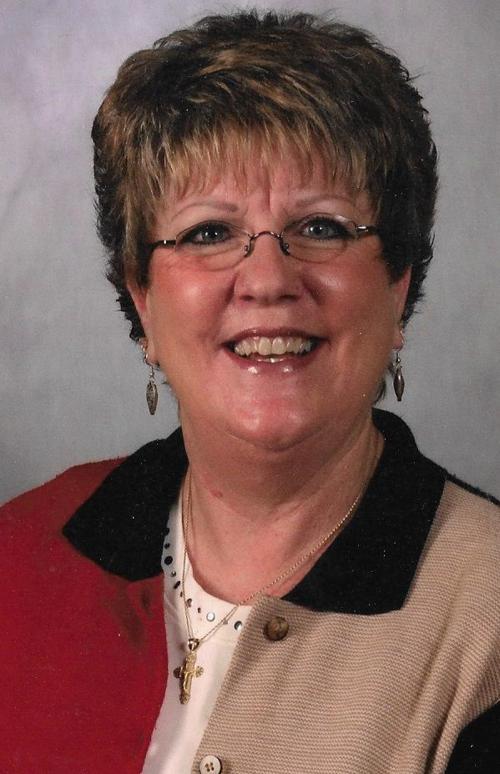 Dorothy Jean McFall passed on to Eternal Rest with the Lord, at her home in Glendale, AZ on May 22, 2020. She was the seventh child of Fred E. McFall and Dorothy Anne Wirries McFall. She was born on July 25, 1951 in Phoenix, AZ.
The McFall family moved to Flagstaff, AZ in 1955. She grew up alongside her mother, father and ten brothers and sisters. She is survived by 8 siblings Kathleen Atha, Ken McFall (Sharon Smith McFall), Bill McFall (Kandi Vernon McFall), Marilynn Short (Lee Short), John McFall (Diane Salazar McFall), Barbara Flores, Bob McFall (Karen White McFall) and Larry McFall, as well as 16 nieces and nephews, 43 great nieces and nephews and 7 great-great nieces and nephews. Sisters of the heart Rosie Nackard, Sherrye Adams, Dee Bumpas and Ira Jean Fendley! She was preceded in death by her parents, sister Carol, brother Leo, brother-in-law Richard, nephews Wayne and Justin and niece Kimberlee.
Dorothy attended grade school at Nativity of the Blessed Virgin Mary and graduated from Flagstaff High School in 1969. She was a member of the Kinlani staff & yes, the pep squad.
Dorothy worked more than two decades for W.L. Gore in Flagstaff and helped establish plants in Palo Alto, CA and Eau Claire, WI, as well as spending a lot of time at the home office in Delaware where she made many lifelong friends. Towards the end of her career, Dorothy followed her calling by opening a Christian Gift and Bookstore to serve Flagstaff's community. She called it Heavenly Treasures. Many people learned and shared the Word of God as a result of Dorothy's dream.
Stranger was not a word in Dorothy's vocabulary. Everywhere she went she made new friends; she was that special person that kept in touch with her friends from the time she met them until the day she passed. She had a huge heart and was always working for or giving to others. If you looked up the expression, "Pay it forward," there was a picture of Dorothy. We are all going to miss her terribly. There was only one Dorothy and she'll never be replaced. A Celebration of Life service will be held at a future date at San Francisco de Asis Roman Catholic Church in Flagstaff, 1600 E. Route 66. In lieu of flowers please donate to St. Jude Children's Research Hospital or a children's charity of your choice. Dorothy loved children!
Obituaries Newsletter
Sign up to get the most recent local obituaries delivered to your inbox.