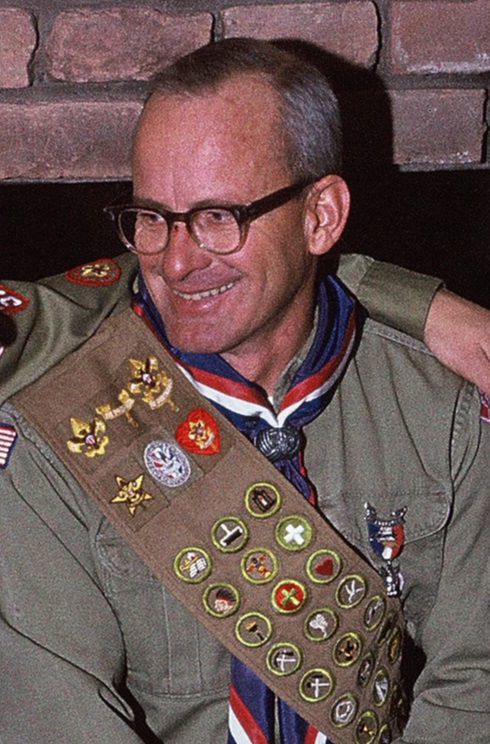 January 5, 1930 – March 21, 2020 of natural causes
Don was born in Marionville Missouri, the second child of Johnson Neff and Gladys Fraizer Neff. Months later the family left the farming life after Johnson joined the US Biological Survey, later the Fish and Wildlife Service. Don grew up in Sacramento and Denver, spending a couple of summers on the farm with his beloved grandfather. Most of his stories of youth were of chafing at city life, while his father roamed the West at work on the problems of wildlife and agriculture. Then came Boy Scouting, and with his father as scoutmaster he was off to the woods, and never came all the way back.
Don followed his father into wildlife biology, attending Oregon State College on an NROTC scholarship. While in college he joined the OSC Mountain Club, climbed and skiied in the Cascades, and met Jeanne Cortright. They married in 1951, during his four years of military service.
After graduation he was commissioned as a Lieutenant in the US Marine Corps, serving in Korea. After his discharge Don returned to college on the GI Bill, pursuing a Master's at Colorado State College in Fort Collins, where their first son was born, and then a Doctorate at Oregon State College, where their second son was born.
Midway through the PhD program Don joined the Arizona Game and Fish Department as a research biologist, based in Prescott from 1958-1965, and thereafter in Flagstaff, until his retirement in 1986 after 28 years. Research on deer and range conditions led to forage research using tamed deer on leashes, counting bites, and attempting to identify the plant as the critter moved on – ah, the poetry of scientific inquiry! He later led research on coyote-antelope interaction on Anderson Mesa south of Flagstaff.
As his boys came of age Don revisited Boy Scouting, again following his father. As scoutmaster of Troop 35 in Flagstaff he led a robust outdoor program for seven years, longer than his sons were members, and will be remembered by a hundred boys and some of their sisters for his gentle mentoring in the ways of knocking about in woods and canyons, winter and summer, hiking and boating, climbing or skiing
Over his lifetime Don made things, from matchstick forts of startling detail as a kid, to bronze sculpture while in Prescott, to wooden boats of increasing sophistication. He was adept at the repair of outdoor gear, which, as a child of the Depression, he tended to keep longer than necessary. When one of his sons became a carpenter Don took the opportunity to build a house on acreage north of Flagstaff, where he resided for over thirty years. He died there, attended by family.
He is survived by his wife of almost seventy years, Jeanne Cortright Neff, sons John of Flagstaff and Jim of Seattle, daughters-in-law Lois Kinney Neff of Flagstaff and Michelle Mentzer of Seattle, older sister Sue McMillan of Prescott; four grandchildren and one great-grandchild.
To plant a tree in memory of Don Neff as a living tribute, please visit Tribute Store.
Obituaries Newsletter
Sign up to get the most recent local obituaries delivered to your inbox.