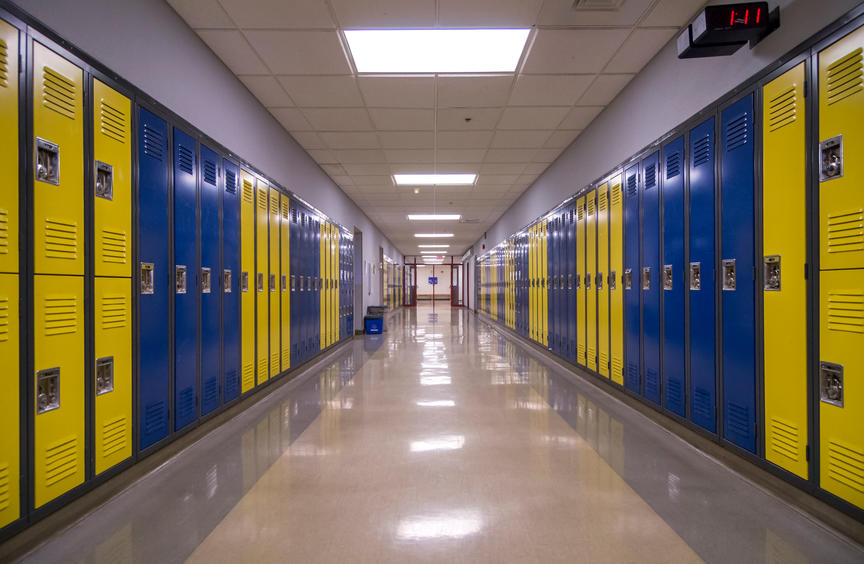 Photo Credit: David J. Mitchell / Alamy Stock Photo
The Great Recession may be over, but not all professions are reaping the benefits of the growing economy.
Recent trends in hiring and wage increases indicate that the economic outlook for some American workers may be slowly improving, but there is one group that is still falling behind: teachers. When adjusted for inflation, teacher salaries have actually been decreasing since 2009, according to data from the National Center for Education Statistics.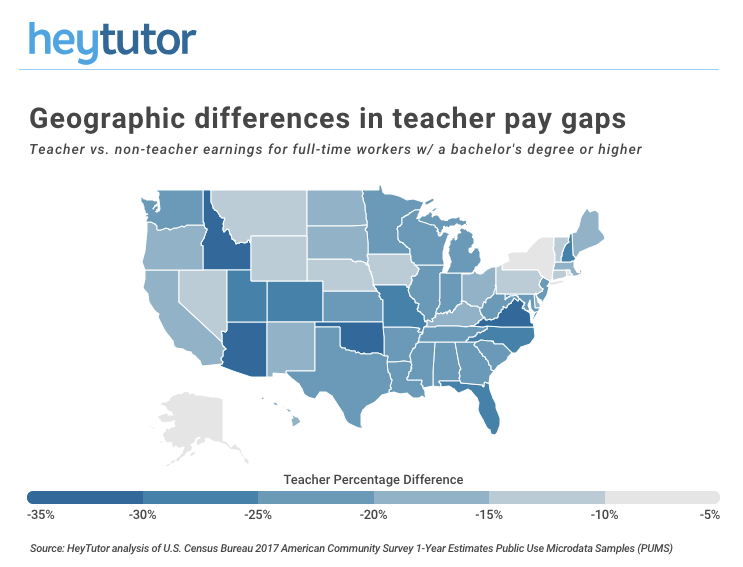 In the past few months, teacher strikes have occurred in Denver, Los Angeles, Oakland and throughout West Virginia to demand pay raises and smaller class sizes, among other things. Teaching has never been a highly-lucrative profession, but many teachers are struggling to make a living wage.
Lily Eskelsen Garcia, the President of the National Education Association (NEA), explained: "Educators don't do this work to get rich, they do this work because they believe in students. But their pay is not commensurate with the dedication and expertise they bring to the profession."
Lower incomes contribute to teacher shortages, as non-competitive wages drive many would-be educators toward more financially stable career paths. The NEA believes fair pay is essential to attracting and retaining top candidates for teaching.
According to Garcia, "Too often the educators who dedicate their lives to children struggle to support their own families. They are forced into taking second and sometimes third jobs…to make ends meet. This is not right. It shortchanges students, public education and these dedicated professionals."
Teachers aren't the only ones feeling the strain of the pay gap. Students are affected, too. Teacher shortages and high turnover can lead to overcrowded classrooms, fewer qualified teachers, and reduced academic programs. All of these have a negative effect on student learning.
Garcia emphasized, "If we're serious about every child's future, let's get serious about doing what works. We cannot recruit and retain the committed, qualified educators that students deserve without making a major investment in raising salaries. In order to ensure that every student has a qualified teacher in the classroom and caring professionals in schools, we must make better investment in what we pay educators so careers in education are more attractive."
Despite support for raising salaries, doing so is a complex problem. Public school budgets, and thus teacher salaries, are tightly coupled with rising costs for pensions, healthcare, and other benefits, as well as local tax laws that are difficult to update. Although there is much work to be done nationwide to fix the teacher pay gap, there is also a lot of variation in teacher salaries across the country.
To learn more about the pay gap and which states offer the most competitive wages for teachers, HeyTutor analyzed data from the U.S. Census Bureau American Community Survey. Its researchers calculated the median primary/secondary school teacher salary and compared that to non-teachers working full-time with a bachelor's degree or higher. The analysis included both public and private school teachers.