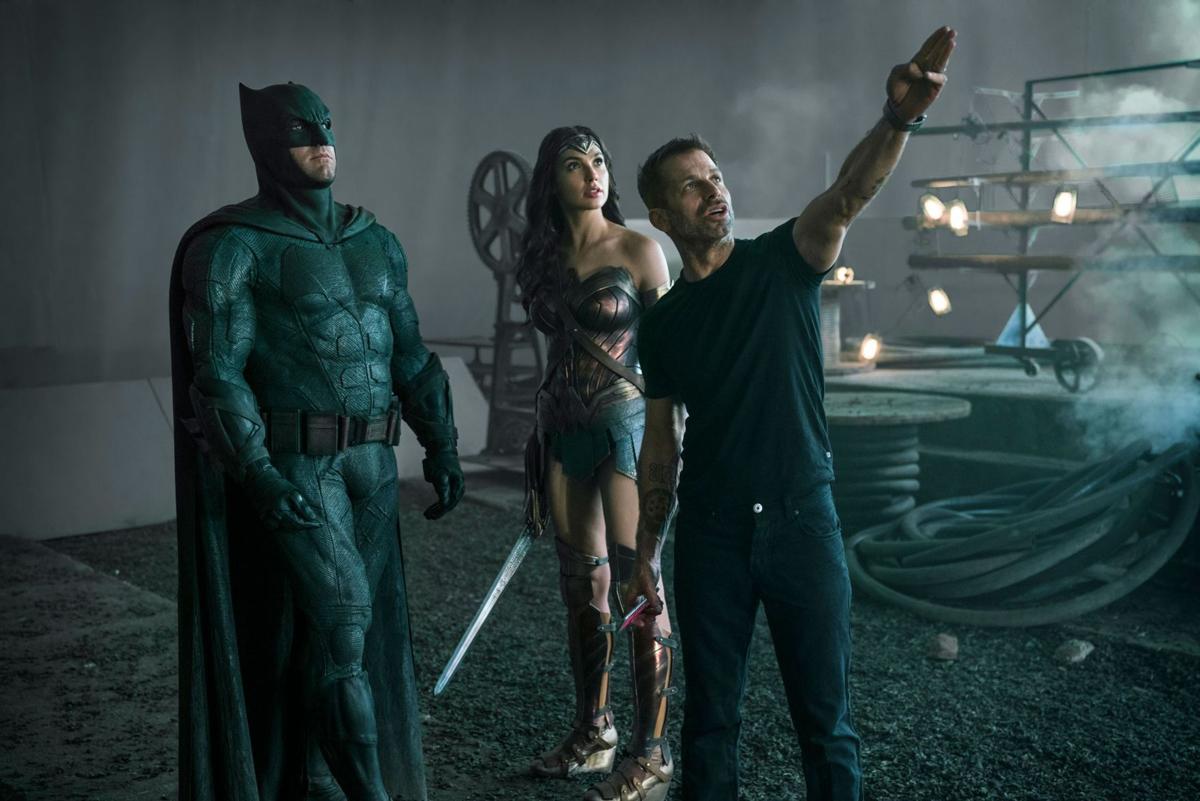 The recently released recrafting of Justice League adds missing depth and answers many questions left after the original release in 2017. Of course, doubling the length of the movie does allow for a greater scope to the storytelling.
The heroes must unite and rise to the challenge of defeating Steppenwolf (Ciarán Hinds), Darkseid (Ray Porter) and the flying Parademons. The new-and-improved Steppenwolf is powerful, visually interesting, and has been provided with enough backstory that the audience knows he is motivated to succeed.
Cyborg and The Flash bring the next generation of superheroes into the movie. Ray Fisher portrays Victor Stone, the hero Cyborg, with a great deal of pathos. He is grieving both for his mother and for the loss of the old life that he lost when his father saved him by using alien technology. He is required to step up and use his powers when the superheroes are needed. On the other hand, Ezra Miller provides a humorous note to the Justice League with his quick and vibrant portrayal of Barry Allen, The Flash.
The changes in the movie are not only the new, intelligible storyline and expanded characters. Henry Cavill's Superman, Ben Affleck's Bruce Wayne, Gal Gadot's Wonder Woman and Jason Momoa's Aquaman all have more depth in this newer, darker version of the story.
Warner Bros. brought in Joss Whedon to complete the 2017 Justice League after a family tragedy caused Zack Snyder to leave the project before it was done. There is no knowing what the original film might have looked like had Snyder been able to complete it at that time, but this new creation is more than simply a recut of the original; it has significant changes and even involved some new filming.
On watching the movie, it is clear that there was a plan to serialize it, as there are discrete segments, named and numbered just as they would be in a series. After a year of binge-watching everything available, fans of the DCU can decide whether to watch the entire four hours in one sitting or take breaks, with convenient break-points already installed into the movie. Regardless of how one chooses to consume the new and improved story, Zack Snyder's Justice League is worth the watch.