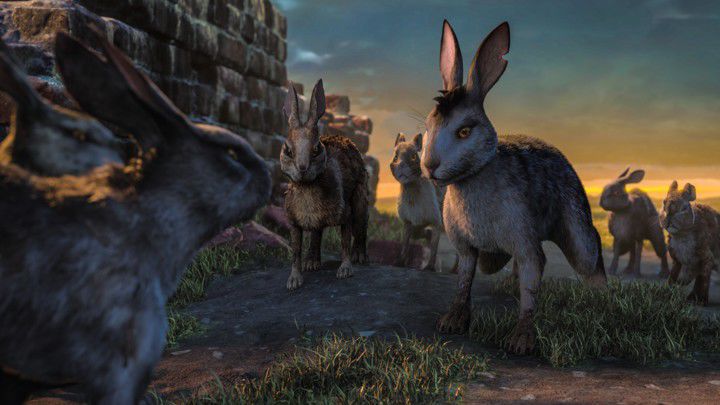 A warren of rabbits lives contently in Sandleford. The warren is a bit strict, but there are gardens to raid and relative safety for the rabbit community. Unfortunately, their peace isn't destined to last. When an oddball rabbit named Fiver (Nicholas Hoult) has a frightful vision of ruin and death descending upon the warren, he convinces his friend Hazel (James McAvoy) and a handful of other rabbits to flee the warren on a dangerous journey to start a new life. What follows is a tale of hardship and heroism that deserves a place among the great stories of our time.
Netflix, in partnership with the BBC, has released this animated adaptation of the 1972 novel of the same name by Richard Adams as a four-part miniseries. This isn't the first animated version of the tale, though it is notably better than the other attempts. The writing is strong and doesn't attempt to water down the more serious themes that give the story its darkness and gravity. The voice actors do their job well, and there are some notable names on the list. Hoult and McAvoy hold down the lead roles along with John Boyega and Gemma Arterton. Ben Kingsley likewise brings his A-game and adds the needed sinister air to Watership Down's villain, General Woundwort.
If there were improvements to be made, it would be in the animation department. The animation is good enough that it doesn't detract from the show, but in an age where film and television visually impress on a regular basis, Watership Down seems a bit pale in comparison. Still, the stylistic choices are on point. The animation favors realism over the fantastic, and proper effort is made in keeping the rabbits suitably animalistic. Watership Down is not an anthropomorphized tale of rabbits with thumbs and tools; it's about regular rabbits and their struggle to find a better life.
The standard arguments about the book always being better than the movie aside, this incarnation of Watership Down does the book justice and is worth watching regardless if the viewer is familiar with the source material. Of special note is the care that is taken in the show to keep the rabbit's mythology intact. A big part of the novel's success is the development of rabbit culture and myth, one that seems somehow fitting for the furry protagonists, and it goes a long way to bringing this epic story to life.
Be the first to know
Get local news delivered to your inbox!