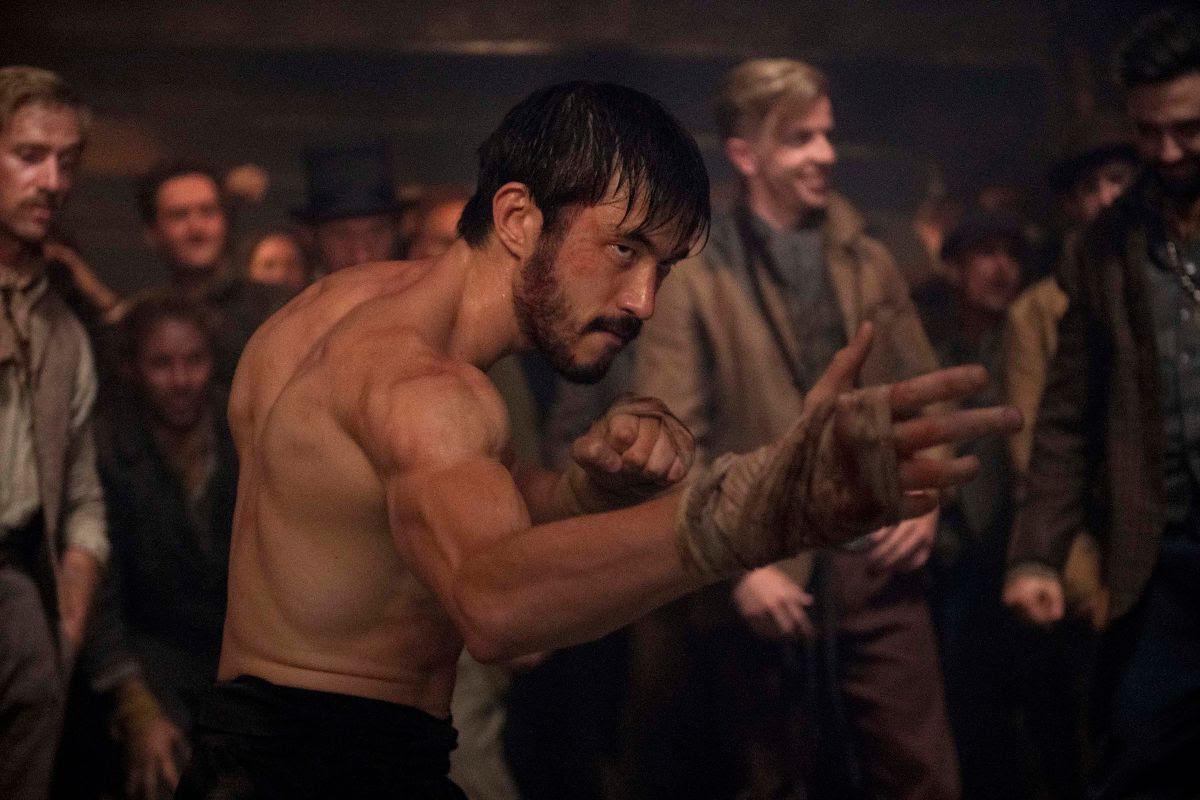 1870's San Francisco is an exciting place. The city is booming, despite tough economic conditions. Immigrants flock there for opportunities, displacing local workers and raising tensions politically. It's this bustling place that finds Ah Sahm (Andrew Koji) fresh off the boat from China, eager to seek his fortunes in America and make his mark.
At its core, Warrior takes the classic Kung Fu movie and adapts it to our modern premium-show format. Certainly, this format will serve as a draw for many, and in itself is enough to get viewers to tune in. The action is handled well and is as good as anything you'd find outside of big theatrical releases. It suffers a bit at times from quick cuts and camera changes, but suitable care is taken with the bigger scenes and pivotal fights to keep it from ever feeling humdrum or run of the mill.
Centered on the conflict between the Chinese gangs, Tongs, and their struggle to stay on top of the heap, Warrior spills over into the conflict between new immigrants and old, East versus West, and the haves versus the have nots. It gives the show a solid cross-section to work with and makes it relatable on several different levels. While the focus stays with Kung Fu prodigy Sahm and his trials trying to find his place in the new world, other characters and storylines are well represented, giving Warrior more depth than expected. The depth serves the show well and makes it an easy target for bingeing, as viewers will be eager to see what twists and turns await in the next episode.
Where Warrior really thrives is in the perfect symbiotic relationship between all of its disparate elements. Somehow, the show switches between Kung Fu action, family dynamics, the underbelly of politics, organized crime and even romance, without ever feeling choppy or disjointed. There is plenty of room for Warrior to stumble over itself and become a mismatch of layers that don't connect, but this isn't the case. Instead, the varied elements combine to make Warrior a show that is more than just the sum of its parts.
With the production halt caused by the pandemic and the fact that Cinemax has been assimilated by HBO Max, it seems the future of the series remains uncertain at best. There is some hope that media giant HBO Max will pick up the torch and bring Warrior back for a few more seasons, but there is little to indicate the fate of future seasons of Warrior.