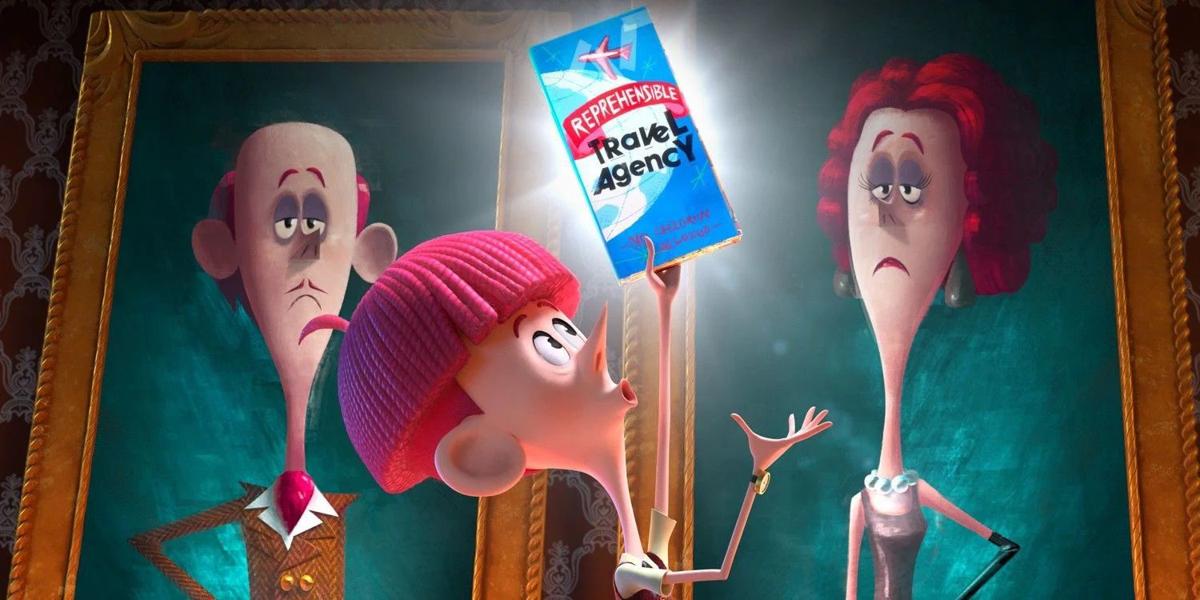 With a long list of noteworthy accomplishments and great mustaches, the Willoughbys have left a proud legacy for their descendants. However, it looks like the integrity of the lineage may have skipped a generation, saddling Tim (Will Forte), Jane (Alessia Cara) and the two Barnabys (Sean Cullen) with a pair of selfish, god-awful parents. Fortunately, the Willoughby children have a plan to trick their parents into an extended vacation so they can be left to their own devices. However, it's not as easy as it seems, and soon the children will have to contend with a nanny, a candy mogul and the dreaded Orphan Services.
Another entry in the ever-growing catalog of Netflix films, The Willoughbys makes for enjoyable animated family fare. The animation is stylized and whimsical, serving the storyline well and giving the film visual appeal, though this is largely a matter of taste. Those who prefer a level of realism in their animation may find that The Willoughbys missed the mark visually. The voice acting is on point, with a star-studded cast that puts their best foot forward for this film. Ricky Gervais serves as the film's narrator, voicing a stray cat that takes an interest in the children's plight, making for some of the best moments The Willoughbys has to offer. All in all, this is as good as any animated film that makes it to the big screen.
If there is a downside to The Willoughbys, it's the film's frenetic plot. While it is generally helpful to keep an animated film moving along at a brisk pace, The Willoughbys does so at the expense of the overall experience. Some elements seem to come out of nowhere or feel tacked on as nonessential to the core story.
Although the content should be suitable for most audiences, the film does have a dark side. The Willoughby children are clearly neglected, even abused, and ultimately they are plotting to find a way to rid themselves of their terrible parents. Orphan Services plays as a cold faceless organization, and the Willoughby kids' outlook is pretty bleak for most of the film. Despite the ever-present brooding backdrop of the film, The Willoughbys is generally lighthearted and fun, and it ultimately gives us the "all's well that ends well" conclusion we have come to expect from family-friendly cinema.
Be the first to know
Get local news delivered to your inbox!