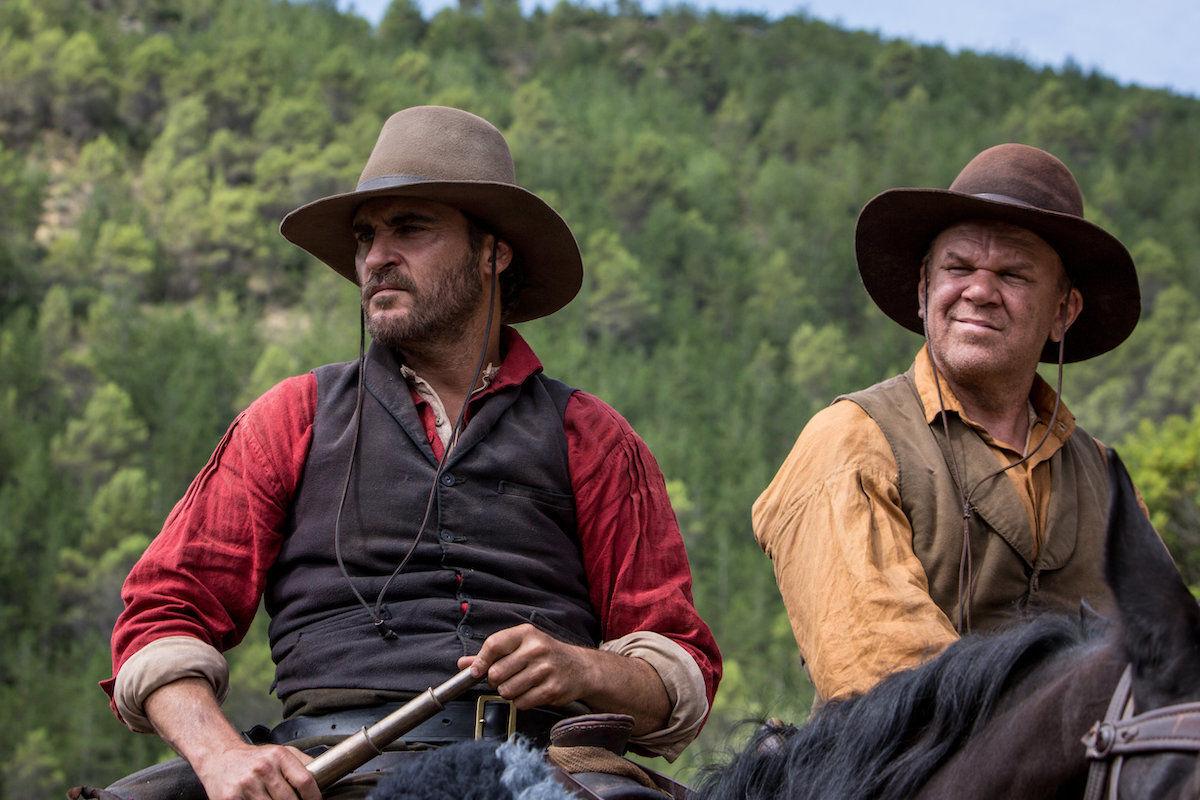 Imagine a film set in the American west of 1851, the gorgeous canyons and deserts of Oregon and California the canvas for a story of assassins on the trail of a chemist whose invention may change the gold-prospecting business. Picture a movie with a French director, filmed in Spain, France and Romania, with three of its four leads being celebrated American actors at the top of their games. Add stunning photography by award-winning cinematographer Benoît Debie and a haunting score from Oscar-winning composer Alexandre Desplat (The Grand Budapest Hotel, The Shape of Water). Consider its premiere at the 2018 Venice International Film Festival, where it was nominated for Best Film and won the Silver Lion for its direction after a standing ovation. Yet The Sisters Brothers ended up earning back only a third of its $38 million budget and hardly made a splash in the US. It's a shame, as this touching black-comedy (or is it a bitingly funny drama?) is one of the best westerns to come along in the last decade.
John C. Reilly and Joaquin Phoenix play Eli and Charlie Sisters, merciless assassins who work for a well-protected industrialist known as The Commodore (Rutger Hauer). Their mission is to kill chemist Hermann Kermit Warm (Riz Ahmed), who has purportedly run out on a debt. Warm is on his way from Oregon to San Francisco but is being closely followed by scout John Morris (Jake Gyllenhaal), who leaves the Sisters brothers a trail of correspondence as they head south. But this road movie—or trail movie—takes on new dimensions as competing gangs, shifting alliances, a startling discovery and a good dose of Mother Nature make things a lot more complicated.
Beautifully filmed, one would never know that Europe is standing in for the American west. Director Jacques Audiard, working from a screenplay that he and Thomas Bidegain adapted from Patrick DeWitt's novel, has crafted a visually faultless movie. As wonderful as it is to look at, The Sisters Brothers also boasts fantastic performances from Ahmed, Gyllenhaal, Phoenix and especially Reilly. Reilly is perfect for the role of the older brother, who is often overshadowed by his more charismatic and commanding sibling; a killer who dreams of settling down in a different life, his loyalty and sense of family just won't let him leave. If we can take anything positive from this lockdown, it's that we have some extra opportunities to find little gems like The Sisters Brothers.
Be the first to know
Get local news delivered to your inbox!