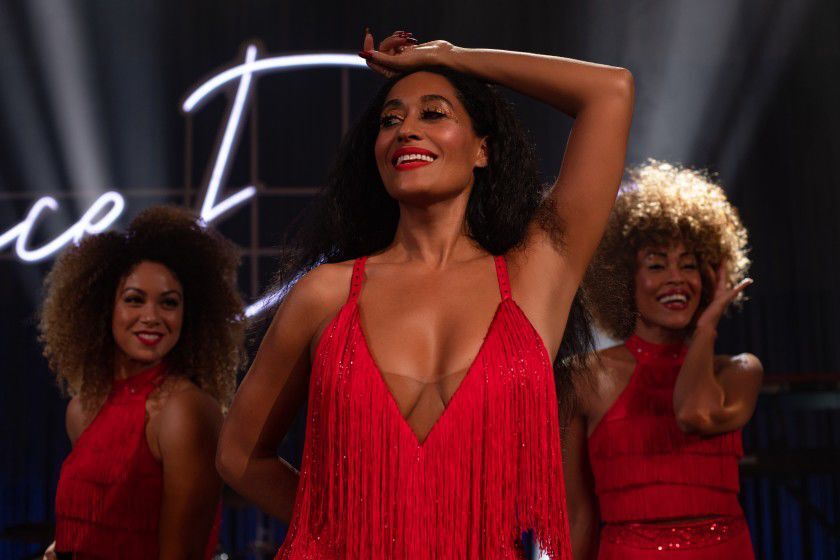 As has been the case for many productions, COVID-19 changed the plans for The Hight Note. Instead of a theatrical release, the film about a young woman daring to dream of success in the music business went straight to streaming, one of the few options for movie studios to make some money this year.
Starring Dakota Johnson as Maggie, an assistant to music icon Grace Davis (Tracee Ellis Ross), this is in many ways a film about someone whose talents have long gone unnoticed. Maggie has dreamed of a life as a music producer. Though working for a diva like Grace Davis should give her the step up, it's more like picking up the dry cleaning and health drinks the star wants immediately. Maggie's love of music and her appreciation of her boss's singing makes her one of the few people around Grace who wants more for the star's waning career than becoming a permanent headliner and has-been at a Las Vegas casino.
Director Nisha Ganatra keeps things moving at an easy-going pace in The High Note, helping us enjoy Maggie's trials with her boss. The movie goes through its predictable permutations, but with humor and just the right amount of angst. It helps that Ellis Ross (Black-ish) can play the diva so well, but also has the comedy chops to get the laughs when needed. And Johnson's relaxed portrayal makes Maggie someone we can cheer on. Kelvin Harrison Jr. gets to shine as David, a young musician persuaded by Maggie to let her produce his songs; it also helps that the two have palpable chemistry.
Ice Cube, Bill Pullman, Zoe Cha  and June Diane Raphael offer support to the leading cast, each having fun with their roles while allowing us to focus on Maggie and Grace.
The High Note offers some surprises, but not too many, as it also gives us predictable moments. With the music, the humor and the all-around pleasant story, this film is comfort food for the stay-at-home viewer.
Be the first to know
Get local news delivered to your inbox!