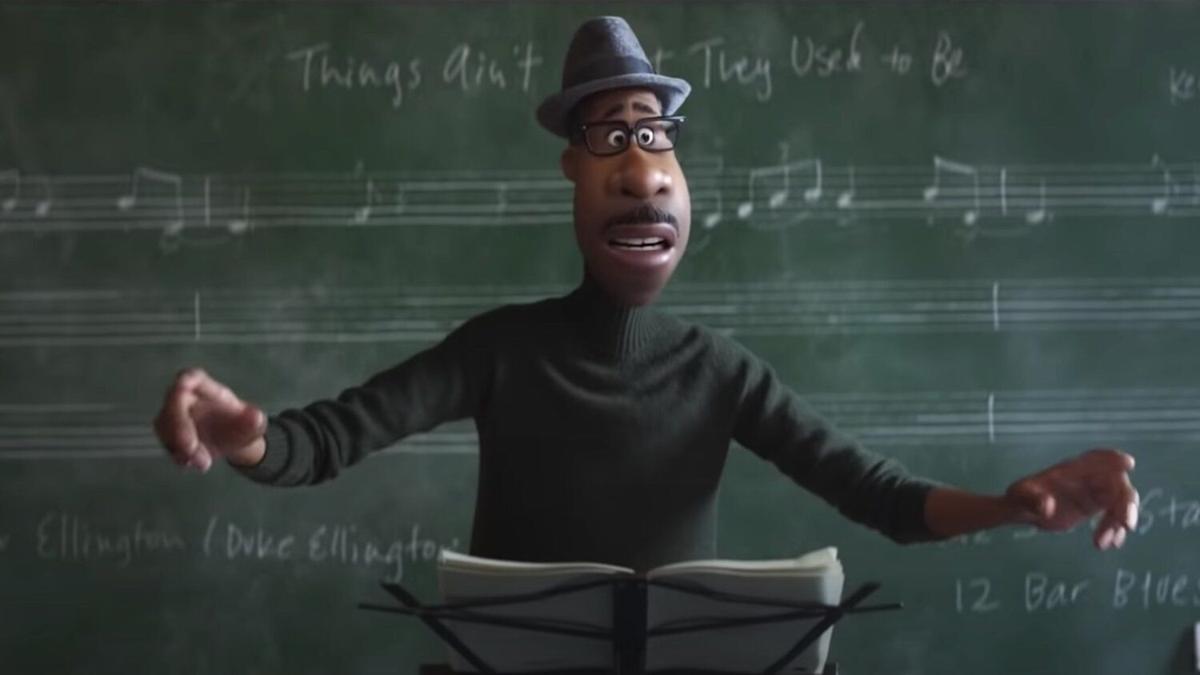 Dana Leigh Murry produced Soul for Walt Disney Pictures Pixar Animation Studios. Directed by Pete Docter and Kemp Powers, the movie deals with such topics as death, the afterlife, purpose and meaning. Despite such heavy themes, Soul manages to keep a light touch, providing enough humor, outstanding music and interesting graphics to keep the myriad lessons palatable.
Joe (Jamie Foxx) receives an offer to work as a middle school band teacher on the same day he has the opportunity to achieve his dream job of playing the piano in a jazz combo. As Joe excitedly prepares for his new career in the jazz combo, he falls down an open manhole and finds himself on the path to the Great Beyond. In his struggle to get back to his body, he ends up in the Great Before, now referred to as the You Seminar, a "Rebranding" effort on the part of the pre-life soul counselors.
Joe, in his single-minded effort to return to Earth for his big chance as a musician, takes on the role of Mentor to the recalcitrant 22 (Tina Fey), a pre-life soul who has persistently resisted going to Earth.
Joe begins to question his destiny and what actually brings meaning to a person's life. Meanwhile, 22 starts to believe that life might have something to offer.   
There are several fun elements to the movie, including Mr. Mittens, a very large therapy cat, and the Mystics Without Borders, people who get into The Zone and try to save the Lost Souls, those who have become obsessed and disconnect from their lives.  
With the multitude of seemingly conflicting messages about the spark of life, this movie is something different. The eclectic animation, particularly the Picasso-esque outlines of the pre-life-soul counselors—all named Jerry—and the nemesis of the story, Terry the Accountant (Rachel House), along with such lines as, "This is all an illusion, a hypothetical," encourage the viewers to apply their own meanings to the mysteries surrounding life and death.
In 22's apparent inability to find the spark of life and Joe's desire to fulfill his destiny as a jazz musician, when he is clearly a born mentor, the audience is left with a clear message that people don't always recognize what they have while they are looking for what they want. Not a bad message for viewers to ponder.