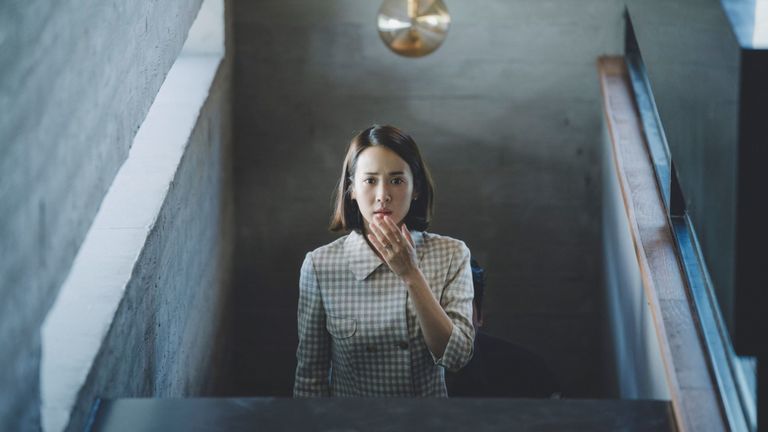 Bong Joon-ho's Parasite opens on the Kim family's only window, a dusty, street-level, basement portal with a view of their Seoul alleyway, strewn with trash, thickly woven electrical wires and wandering drunks. Ki-woo (Choi Woo Shik) and his sister, Ki-jung (Park So Dam), are inside clambering toward the bathroom ceiling—the only place where the upstairs business' WiFi is strong enough. The family of four shares their apartment with mildew, stink bugs and a persistent lack of employment. But when Ki-woo finds a job tutoring the wealthy Park family's daughter, it seems their luck may shift. Joon-ho is quick to remind us, however, that in the era of late capitalism, luck is a privilege rarely extended to the poor.
You have free articles remaining.
What follows is a film that peels back the layers of class, patriarchal society and privilege. With twists and turns, triumphs and immense pain, Parasite unfolds as an exquisite allegory for the hierarchies that persist, even in the most "advanced" cities in the world. Much like a Metropolis of the 21st century, Parasite is a film that is also incredibly visual: the Kims literally live underground, having to descend several stairs and city layers when they leave the Park home, while the Park fortress isn't even visible until one passes through several secured gates and up many sets of stairs to a modernist oasis shielded from the ugliness below. Upper and lower are physically separate in a masterful use of space as metaphor for two families on opposite ends of the class divide.
It's not often that the Parasites of the filmic world get the attention they deserve, especially in the saturated, Hollywood-dominated movie market of the United States. And it's a shame because Parasite lives and breathes, rife with critique and reflection at every juncture. Fingers crossed that it might open the gates to all the storytelling that exists beyond the nation's borders.
As Joon-ho said upon receiving the Golden Globes award for best foreign film, "Once you overcome the one-inch tall barrier of subtitles, you will be introduced to so many more amazing films."