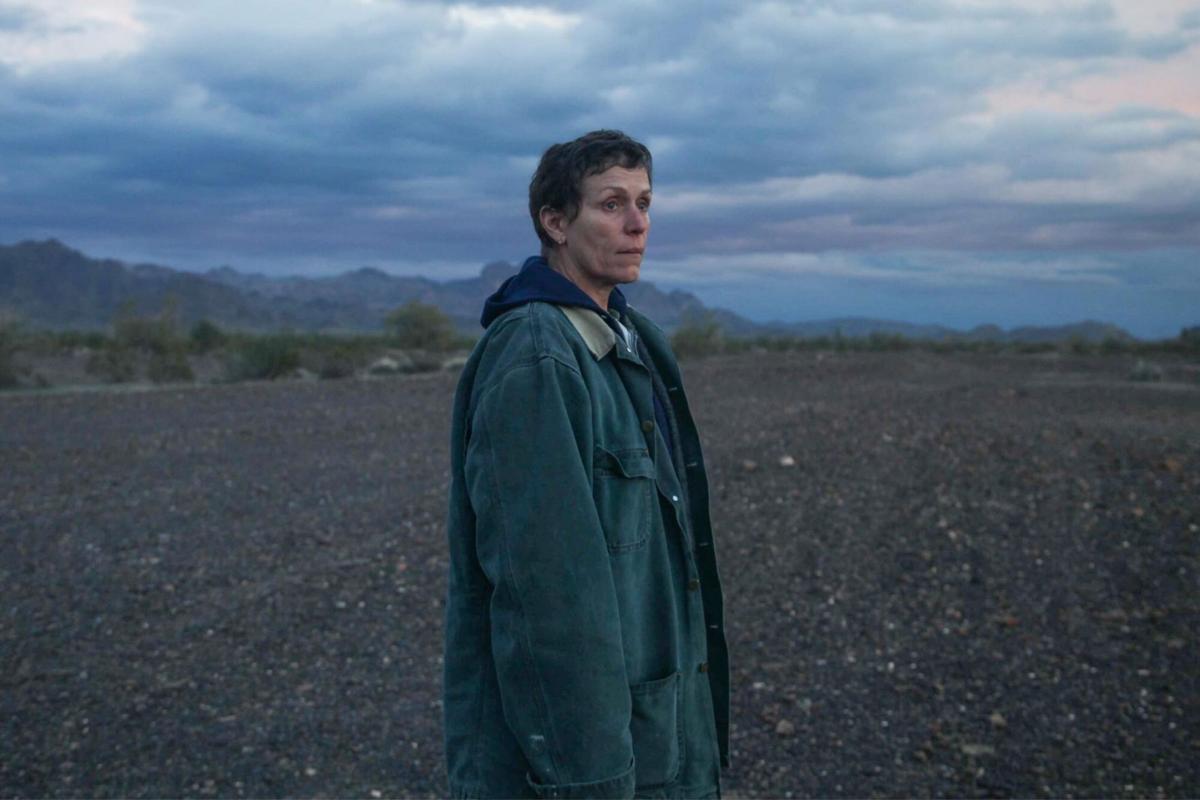 Sometimes a film can sneak up on you and deliver a gut punch by its end; sometimes, those gut punches of emotions wallop you throughout the movie. Nomadland is one of the latter. This stark look at the life of a modern-day nomad offers a moving experience and an award-worthy performance by the incomparable France McDormand.
McDormand plays Fern, a widow who has not only lost her husband to cancer but also her home after the only industry in her Nevada town has closed. Though she assures a friend that she is "houseless but not homeless," her new home is an old van that she now lives in, driving through the southwest and working temporary jobs. Fern makes do with a retirement far from what she expected.
Based on the non-fiction book Nomadland: Surviving America in the Twenty-First Century by Jessica Bruder, the film's plot, adapted by director Chloé Zhao, becomes a quiet character study about what it feels like to move from one town to the next, hoping for temporary work at a roadside store or an Amazon fulfillment center. It also shows us the connections nomads make with one another.  
Zhao takes advantage of the southwest vistas, giving us a wide-open feel to the world that Fern experiences. She also takes advantage of performances from real nomads that Fern befriends. These real-life nomads like Linda become friends with Fern, and their own tales about life on the road build out this American subculture.
It is McDormand, though, who makes this movie so unforgettable. She had optioned Bruder's book as a film, and this pays off. The film is a quiet character-study, and it is thanks to McDormand that Fern is such a heartbreaking and hopeful character. David Strathairn is affecting in a supporting role as another nomad that Fern meets.
Nomadland and Zhao won Golden Globe awards for Best Drama and Best Director of a drama. McDormand was nominated. McDormand, Zhao and the film also earned nominations for BAFTAs, the British version of the Oscars. And now, with this year's Oscar nominations, the film is nominated for Best Adapted Screenplay, Cinematography, Editing, Actress, Director and Best Picture.
Released in theaters and also available on Hulu, Nomadland is a movie that has a simple plot, but packs an emotional punch. With an excellent performance from McDormand and beautiful direction from Zhao, it deserves award and audience attention.