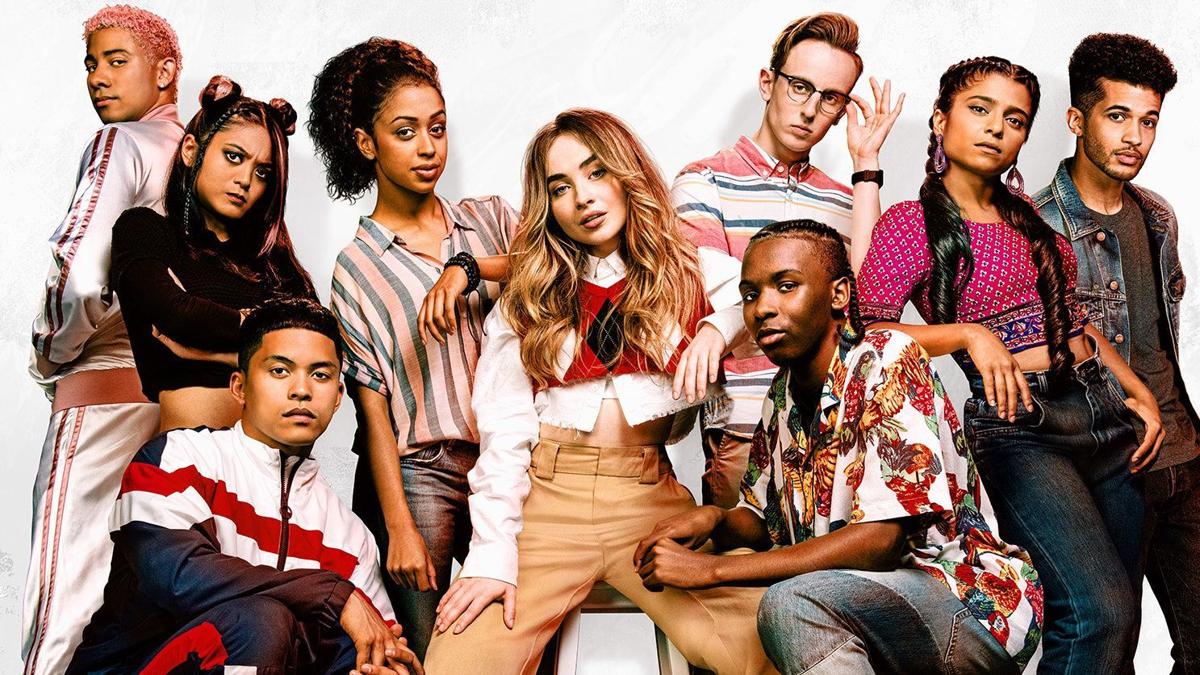 New to Netflix this August, Work It features a group of misfits hoping to defeat the reigning champions, the Thunderbirds, in a high-school dance competition. Written by Alison Peck and directed by Laura Terruso, the movie follows all the familiar choreographed moves of underdog versus reigning champion for a predictable but fun screen experience
In Work It, the charming second fiddle is Quinn Ackerman, played by Sabrina Carpenter. Her goal is to be accepted to Duke University, her deceased father's alma mater. After an unusual admission interview, Quinn believes her best hope of getting into Duke is to win the Work It competition against three-time champions The Thunderbirds.
Fortunately for Quinn, her best friend is willing to help her. Jasmine Hale, played by the popular YouTube comedienne Liza Koshy, just happens to be a member of The Thunderbirds but is willing to leave the team in order to help Quinn and to relinquish her place as the perpetual second dancer under the egotistical Julliard Pembroke (Keiynan Lonsdale).
Jasmine must teach Quinn to dance while also assembling a team to face The Thunderbirds, recruiting such high school talents as a mediocre soccer player with a great end zone dance, and a karate student who was once able to do a legendary flip.
In accordance with the formulaic plot of Work It, the film also includes the hesitant-to-join former champion choreographer, Jake Taylor (Jordan Fisher), who stopped competing after an injury. Quinn searches for him as the last hope in bringing their group of eclectic dancers to competition standards. Lucky for them, he falls for Quinn and her earnest desire to succeed.    
Overall, the story is sweet if predictable. The dancing is fun to watch, although the most captivating routine was the first one in the movie. Julliard, as the competition, shines in his self-absorbed prima donna performance. His character is even provided with some depth, allowing him to grow past his narcissism by the end of the movie. The romance between Quinn and Jake adds the required finale to this dance competition drama that we've seen play out many times before. 
Be the first to know
Get local news delivered to your inbox!