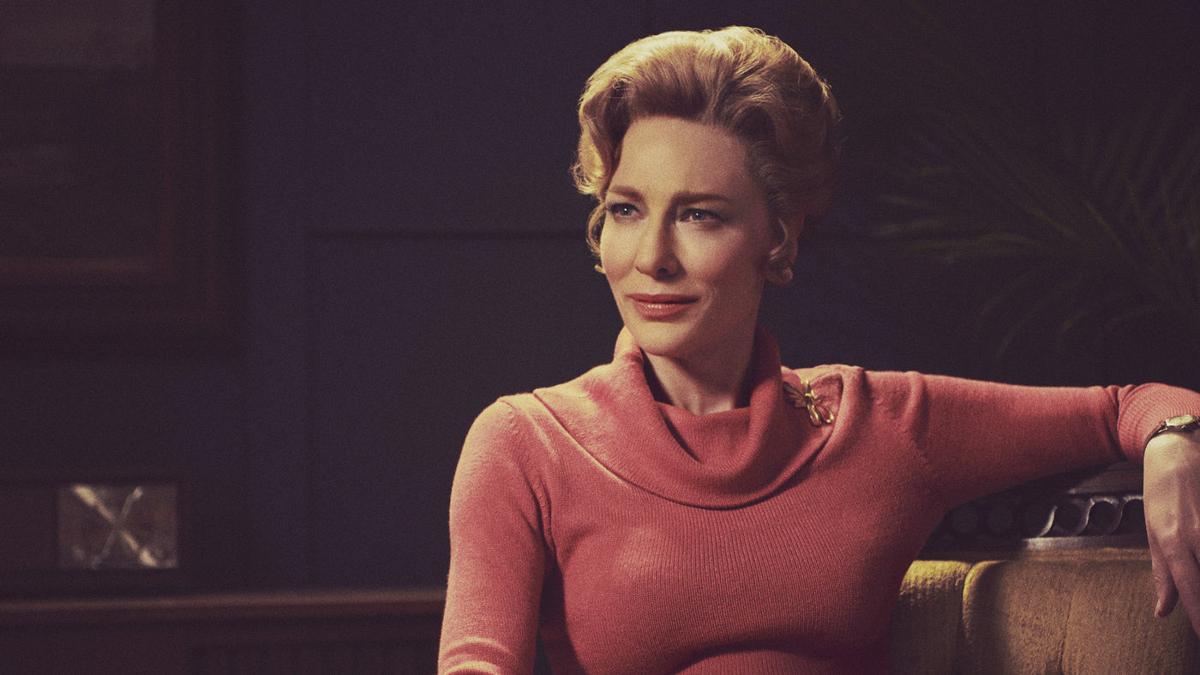 Mrs. America, Hulu's nine-part series, looks at the heady times when the Equal Rights Amendment was about to pass, a move that would have codified guaranteed legal rights for all citizens regardless of gender. Fun and frustrating in equal measures, Mrs. America tells the incredible story of women involved in both sides of the equality war as they wield their growing political power.
Cate Blanchett plays real-life lawyer and conservative politician Phyllis Schlafly. Schlafly builds a reputation as an anti-communist in the 1950s and '60s, but like Mrs. America shows us, as her career progresses, Schlafly  begins to take notice of the Equal Rights Amendment, which was set to be ratified by the required number of states in the early '70s. Seeing an opportunity to build a movement against the ERA, Schlafly uses her Eagle Forum newsletter to create the STOP (Stop Taking Our Privileges) ERA organization.
Blanchett gives us a Shlafly who loves the limelight and does what she can to bolster her reputation—and power—in the Republican Party. Blanchett portrays Schlafly as the type of person who uses a steely charm and false facts to get what she wants. By the end of the series, she gets asked by one of her friends, "When did you get so mean?" Backed by her somewhat supportive husband Fred (John Slattery), she gains the support of women like Rosemary Thomson (Melanie Lynskey) and a creepy Lottie Beth Hobbs (played by Cindy Drummond). There's also Schlafly's fictional best friend Alice, played flawlessly by Sarah Paulson.
While the STOP ERA group tightens its grip, Gloria Steinem (Rose Byrne), Shirley Chisholm (Uzo Aduba), Bella Abzug (Margo Martindale), Betty Friedan (Tracy Ullman) and Jill Ruckelshaus (Elizabeth Banks) work hard, sometimes fighting among themselves on the best strategies, to pass the ERA. Each of these women gets to shine in specific episodes. Though sometimes this particular structure  can feel choppy, it helps us see how these women intersect each other's lives. The series also brings to light half-forgotten moments like the 1977 National Women's Conference in Houston.
The cast brings these historical women to life, with the music choices and costumes helping to create the feel of the 1970s. Donna Summer's "I Feel Love" has never been used so effectively.
Often moving, and sometimes humorous—especially in the penultimate episode—Mrs. America is also inspiring, even as the promise of the liberated 1970s leads to the conservative '80s. What the feminist movement created continued to grow culturally, and though Mrs. Schlafly helped stop the ERA and it was never officially ratified by all states, we watch her reckon with the costs of her efforts. 
Be the first to know
Get local news delivered to your inbox!