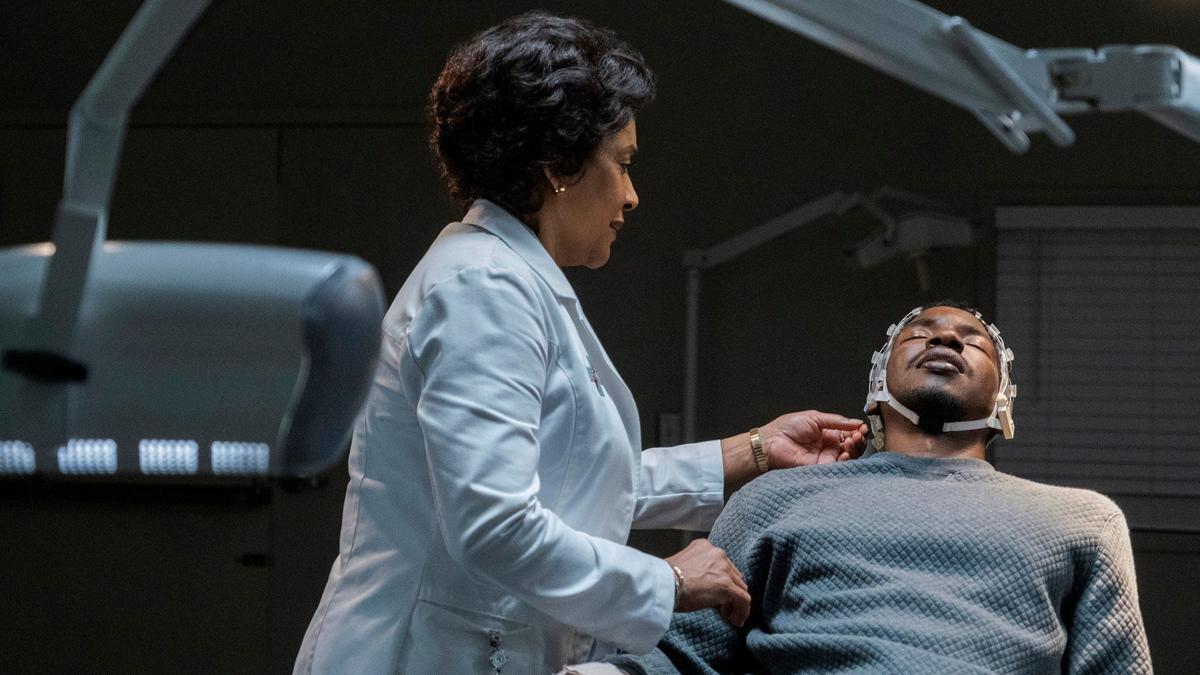 After a terrible accident and a traumatic brain injury, Nolan (Mamoudou Athie) is left without his memories. He has been struggling to rebuild his life, but his condition puts heavy strains on his relationship with his daughter, Ava (Amanda Christine). As the challenges continue to mount, Nolan becomes desperate to regain his memories and become himself again. There is some hope with the introduction of an experimental treatment that may allow Nolan to relive his old memories, and the initial sessions are full of promise. Still, something is nagging at him. The memories he is recovering don't seem to match what he knows of his old life, and they are mixed with other disturbing visions. Is the treatment working, or is Nolan experiencing something darker and more sinister?
Overall, Black Box averages out to be a pretty mediocre affair. Though, unlike most run-of-the-mill films that seem unremarkable from start to finish, Black Box manages to oscillate between both high points and low moments. On the positive side of things, Black Box builds tension well and draws the audience into Nolan's struggles right out of the gate. This is in no small part to a strong showing from the film's lead. Nolan is a troubled character, and most of his conflict is overwhelmingly internal. Athie is able to sell this conflict onscreen and do it with enough subtlety to make it believable. This is all but a necessity in getting the film to work, and in the end, it might be the sole reason that Black Box manages to stay afloat.
Unfortunately, Athie's performance is only partially supported by the wildly uneven script. While there are certainly a number of engaging scenes that drive Black Box forward, this comes at the cost of far too many throwaway moments. The end result is a pacing that spurts and stalls as Black Box unfolds. Perhaps the biggest misstep to be had in Black Box is the film's third act when all of the shortcomings seem to come to a head. The inevitable plot twist winds up being less than surprising, and it isn't leveraged well in the context of the rest of the story. This leaves Black Box with an anticlimactic ending  in comparison to the film's strong opening. Black Box feels like something that might have been more at home as an episode of an anthology show like Black Mirror rather than a standalone feature presentation.