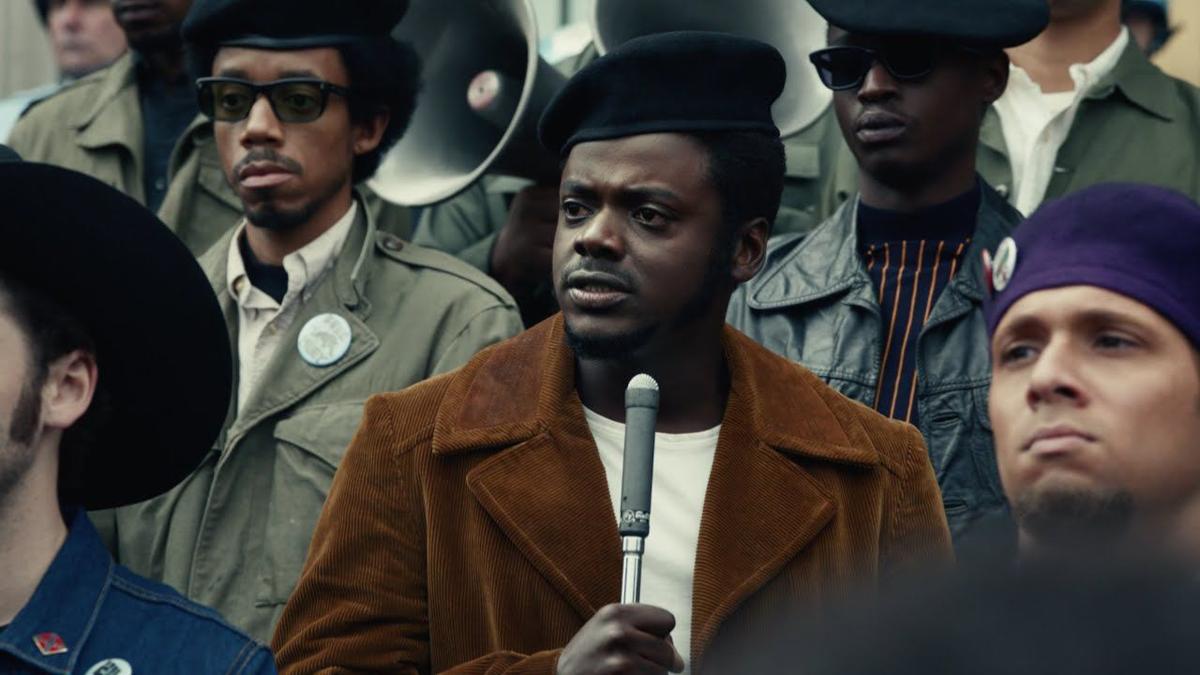 In the late 1960s, the civil rights movement was in full swing with demonstrations and riots occurring across the country. Dr. King had been assassinated, and tensions were rising. In Chicago, young activist Fred Hampton (Daniel Kaluuya) is rising in the Black Panther Party, becoming Chairman of the Chicago chapter at only 21 years old. Not only is he stirring up his own crowds with his charisma and speaking skills, but he's also working in the community to feed the hungry and support medical care for the poor. Hampton even reached out to other groups that were used to fighting amongst themselves, including street gangs and white and Puerto Rican organizations, to form the Rainbow Coalition. But FBI Director J. Edgar Hoover (Martin Sheen) was having none of it, calling on the Bureau to keep the Panthers in check. Enter Special Agent Roy Mitchell (Jesse Plemons), who catches Bill O'Neal (LaKeith Stanfield) stealing a car and impersonating a federal officer. Mitchell offers up a deal: infiltrate the Black Panthers and bring back good info, and maybe those years of jail time can go away. With his street smarts giving him the ability to talk the talk, O'Neal inserts himself next to Hampton, soon becoming his driver and bodyguard.
In his second feature film, director Shaka King helms with confidence, keeping a good pace and drawing wonderful performances from his actors. The urgency and anger of Chicago in 1968 and 1969 are palpable, and Hampton is given more depth by exploring his relationship with Deborah Johnson (Dominique Fishback), a young disciple who becomes his girlfriend. Their quiet moments alone contrast nicely with the fiery orator stirring up crowds in the streets. Just as interesting is the interaction between O'Neal and Mitchell, with the G-man treating his informant at expensive restaurants and even inviting him into his home. While O'Neal starts to feel remorse for his betrayal, even Mitchell starts to question his mission; a chilling scene between Hoover and Mitchell, in which the Director asks his agent what he'll do when his daughter brings home "a young Negro man," is absolutely riveting.
Judas and the Black Messiah is a fascinating film, especially when viewed in the context of the past few weeks and years. When is incitement of violence justified? How can we tell the good guys from the bad? And how far will people go to protect their own interests even at great cost to others? (I'm looking at you, Mitch McConnell.) King's movie certainly can't answer all of these questions, but it does a great job asking them.