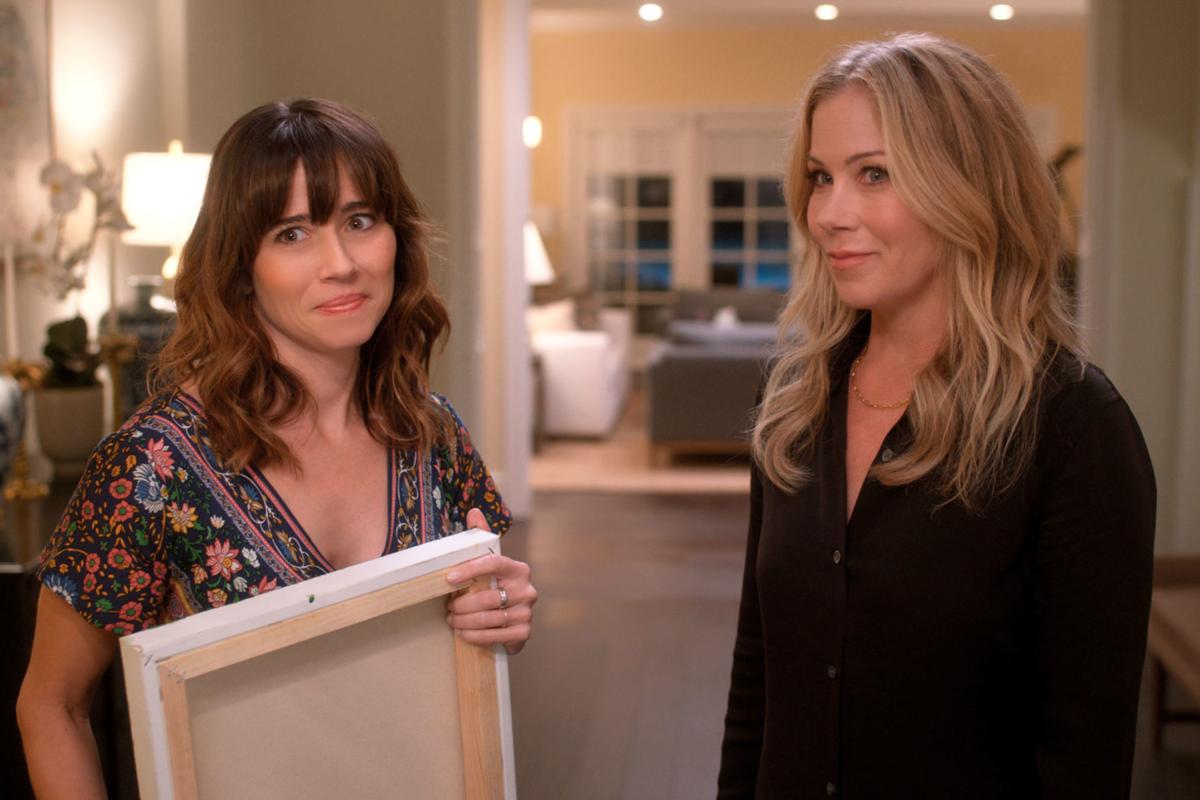 The second season of Dead to Me is finally here. Liz Feldman's tragicomedy series brings back Jen Harding (Christina Applegate), a widowed real estate agent, and Judy Hale (Linda Cardenelli), a quirky, sensitive artist. The unlikely friendship between these two very different women is the key to the appeal of the series; the onscreen chemistry of this opposites-attract duo is undeniable. Despite all obstacles, Jen, with her energy and rage, and Judy, with her unfailing kindness and self-sacrifice, continue to make their friendship work.
The elements of the who-done-it mystery surrounding the death of Jen's husband Ted (whom we never see) were resolved by the end of the first season, but a new mystery is introduced into the story with –its cliffhanger ending. Season two makes its way through several episodes before there is a clear understanding of what happened to Judy's missing ex-fiancé Steve (James Marsden) as Jen and Judy deal with the chaos he has left behind.
Dead to Me is fraught with serious issues such as infertility, body image problems resulting from a mastectomy, and the relationships between mothers and daughters. Feldman does not downplay the magnitude of these matters but leavens them by showing the support to be found in friendship and the bravery shown by the women as they attempt to move on from the sorrows in their lives. The grief counseling group that was the ostensible connection between Jen and Judy makes an appearance again this season, highlighting the progress both women are making in dealing with their losses.
In the midst of everything, Steve's twin, Ben Wood (James Marsden), arrives on the scene looking for his missing brother. Ben is self-effacing, kind and considerate. Marsden does an incredible job, becoming an entirely new character this season, one who is distinctly different from Steve.
The second installment of the series excels in character development. Jen's son Charlie (Sam McCarthy) is maturing and slowly moving beyond his adolescent angst, allowing him and Jen to form a closer relationship. Detective Ana Perez (Diana Maria Riva) continues to play an active part in Jen and Judy's lives as she searches for the missing Steve. More of her life is revealed as her role in their story becomes increasingly significant. This season of Dead to Me ends on yet another cliffhanger, which hopefully means we can look forward to a third.
Be the first to know
Get local news delivered to your inbox!