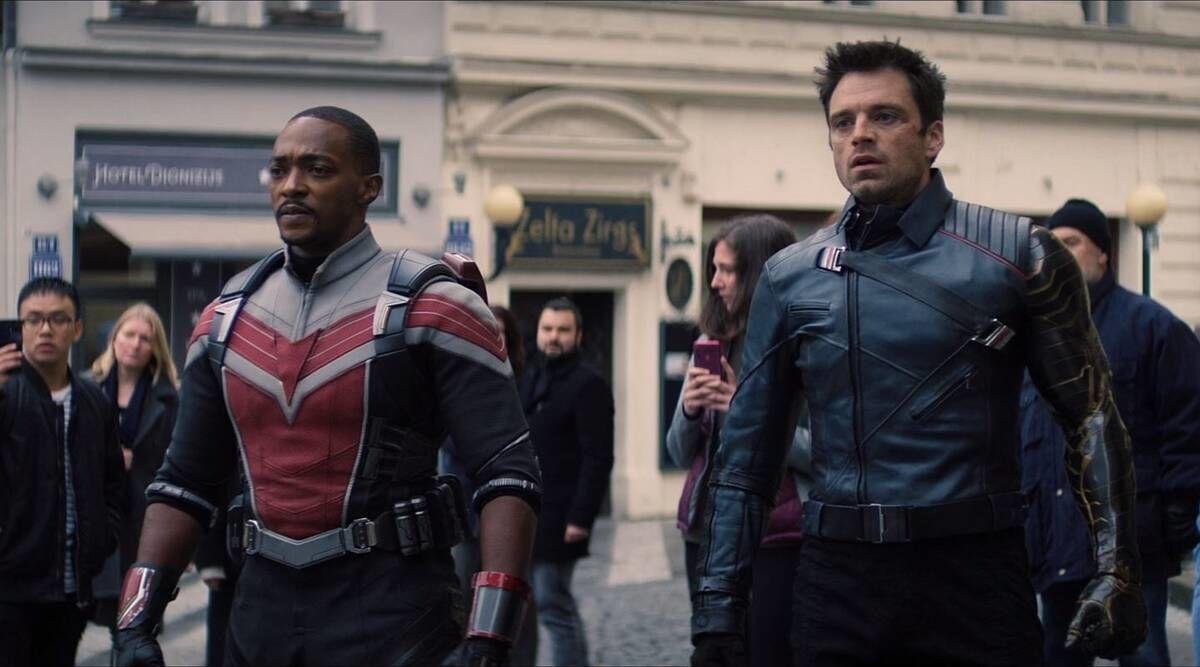 It's been a trying time on earth. Half of humanity vanished in the blink of an eye, and now five years later, everyone that was gone has unexpectedly returned. It isn't hard to imagine the kind of chaos that has ensued, and the world is in worse shape than ever. After returning, Falcon (Anthony Mackie) is trying to reclaim his role as a superhero but finding that he isn't quite getting the hero's welcome that he expects. The Winter Soldier has other issues, trying to cope with his dark past as a brainwashed assassin and find a place in the world again. Though typically at odds, the unlikely pair must find a way to put aside their differences to combat a common enemy, freedom fighters who have come into the possession of a serum that can create super soldiers.
Picking up in the wake of events from Avengers: Endgame, Falcon and the Winter Soldier does a good job of depicting the fallout caused by those events. The disheveled world serves as an interesting backdrop for the show, which essentially plays out like a classic buddy action flick, with the mismatched duo being forced to come together to save the day. Though in all fairness, Falcon and the Winter Soldier has more to offer than just some odd couple schtick and manages to tell a story that is both exciting and compelling.
For fans of the Marvel Cinematic Universe (MCU), Falcon and the Winter Soldier is going to hit a sweet spot between tying itself to the existing canon and telling its own unique story. For those that aren't invested in the franchise, Falcon and the Winter Soldier may not have quite as much appeal. Still, there is no reason that Falcon and the Winter Soldier can't stand out on its own merits. The relationship between the titular characters is well written and feels genuine, with plenty of opportunity for both witty banter and poignant dialog. The story has enough intricacy and subplots to keep audiences engaged and keeps things moving at a decent pace. The top-notch production values let the action and excitement really pop onscreen, giving Falcon and the Winter Soldier as much clout as any premium show. All in all, it is worth the watch and serves as a welcome addition to the MCU.