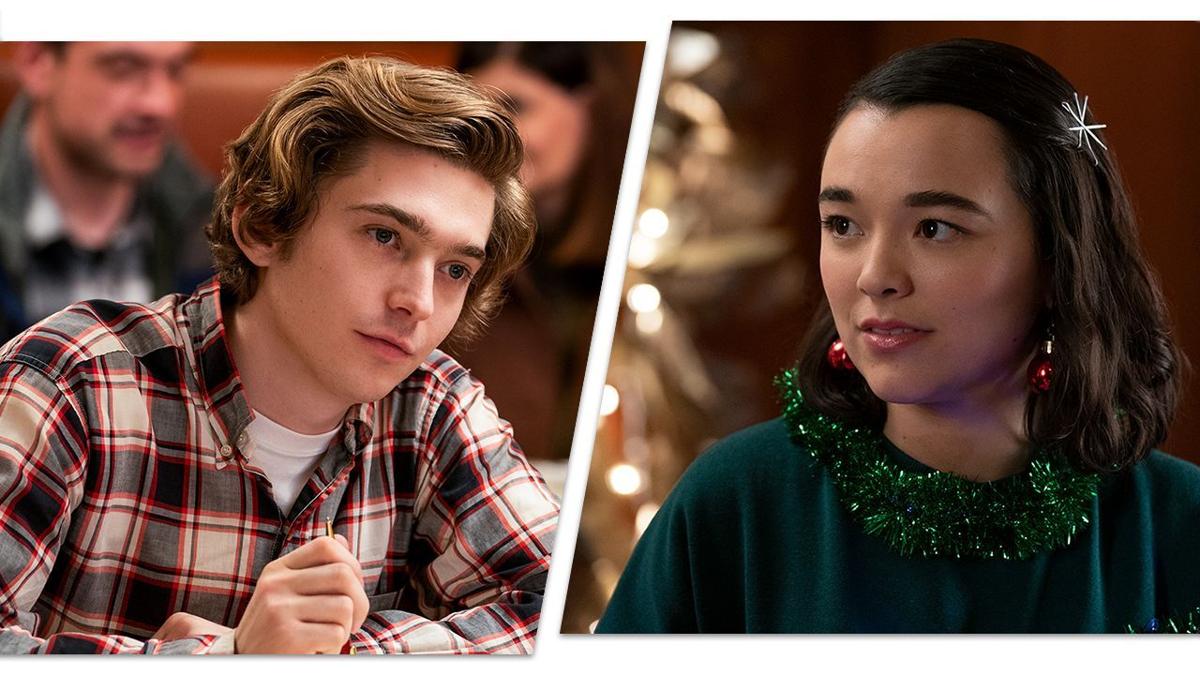 Dash & Lily is not just a story of two teens falling in love, nor is it simply about two loners who finally find a person with whom they can truly connect. This is a story of New York, sharing the joys of the city with the audience as Dash and Lily send each other on scavenger hunts through the city. It is also about two people trying to engage in the holiday season, working through the hopes and fears inspired by Christmases past and present, and trying to save the spirit of Christmas for each other.
This teenaged rom-com was created by Joe Tracz (A Series of Unfortunate Events), based on the YA series Dash & Lily's Book of Dares by David Levithan (Every Day) and Rachel Cohn (Gingerbread). Nick Jonas, executive producer, also appears in a concert sequence with his brothers.
Dash and Lily are entrancing. Dash, played by Austin Abrams (Chemical Hearts and Scary Stories to Tell in the Dark), and Lily, played by Midori Francis (Good Boys and Ocean's 8), are entirely relatable as they deal with families, fitting in, loneliness and the holiday season.
The series starts in the perfect location for two introspective, self-aware teenaged loners in New York—the J. D. Salinger section of a book store. Lily, a quirky optimist, leaves a notebook labeled "Do You DARE…?" next to Franny and Zooey. Dash, a disheartened cynic, is intrigued. He completes the first challenge and fills in the blanks to reveal the question, "Are you going to be lonely on Christmas?" He writes a response and returns the book to the bookstore. When Lily discovers that Dash hates Christmas, she is inspired to change his opinion. They set challenges for each other in the DARE notebook, instigating forays around New York and explorations of self-discovery.
Lily is haunted by terms such as weird girl and loser and has trouble pushing herself to participate in social events with her peers. Dash is described by others as being snarly, pedantic and finicky; he has told each of his parents that he is spending Christmas with the other one as he prepares to be alone at Christmas. These two appear to be too different to work together, but the audience slowly becomes drawn in to believing that they are perfect for each other. Yes, the series is predictable in a holiday-season-rom-com way, but there are enough twists and turns along the way to keep audiences watching to the end.
Be the first to know
Get local news delivered to your inbox!