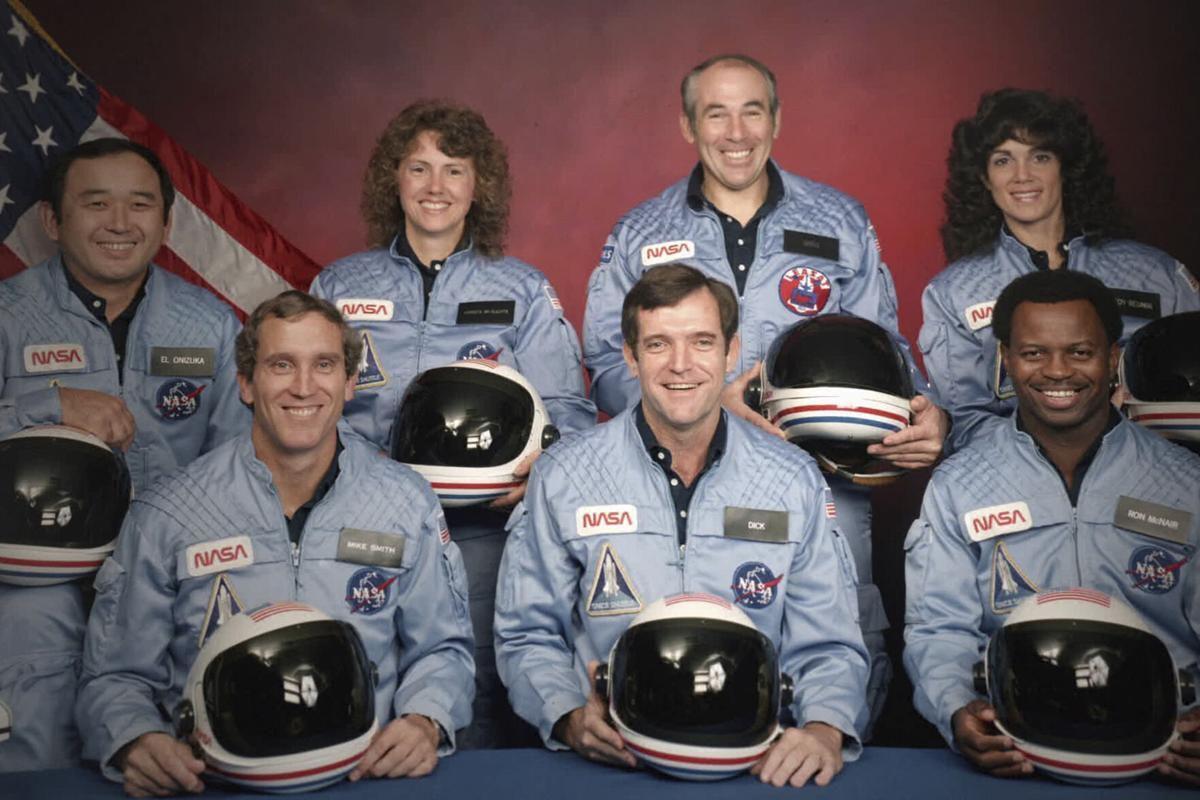 Space series keep popping up on TV. Whether it's the serious Away or the funnier Space Force or Avenue 5, the shows look at the future of space flight. Yet reminders of the past also offer some good storytelling. Netflix's Challenger: The Final Flight takes us back to 1986 and the disaster that shocked us all, the Challenger shuttle explosion. In a year like 2020, you may feel a documentary about the tragedy is one more depressing story than you need right now, but this four-part series is a well-crafted story worth your time.
Creators Steven Leckart and Glen Zipper take us back to the early days of the space shuttle program and the events leading up to that fateful day, along with what happened afterward. The series uses filmed interviews with family members and colleagues of the astronauts, plus people at NASA and engineers at Morton Thiokol Corporation, the rocket boosters' makers. It also includes interviews with people who attended the shuttle launch, including Peter Billingsley (then a child actor known for A Christmas Story), a spokesperson for the Young Astronaut Program.
During the first episode, the documentary shows us the diverse set of astronauts flying on this mission. The shuttle missions no longer required a team made up solely of experienced pilots; they brought in engineers as payload specialists and scientists as mission specialists. With the shuttle flights feeling safe and ordinary, NASA decided that a civilian would join the NASA astronauts. The second episode walks us through how a schoolteacher earned the slot, and Christa McAuliffe became the most remembered member of the crew. Meanwhile, we get inserts of how some of the engineers working on the boosters began to worry about their safety.
The third episode builds to the explosion. The documentary gives us the background of how NASA's negligence and people unwilling to stop the launch led to the tragedy. The best and final episode shows us the aftermath. President Reagan did not want NASA embarrassed by the investigation, but with investigation team members like astronaut Sally Ride and scientist Richard Feynman seeking answers, the truth came out. NASA cut corners.
This documentary rarely lags but does take its time to set up the situation. It also feels relevant to today's situation with some ignoring pandemic experts and cutting corners, which has led to death. Challenger: The Final Flight may not cheer you up like a fictionalized space drama or comedy, but it respectfully honors the people who died in that tragedy.
Be the first to know
Get local news delivered to your inbox!