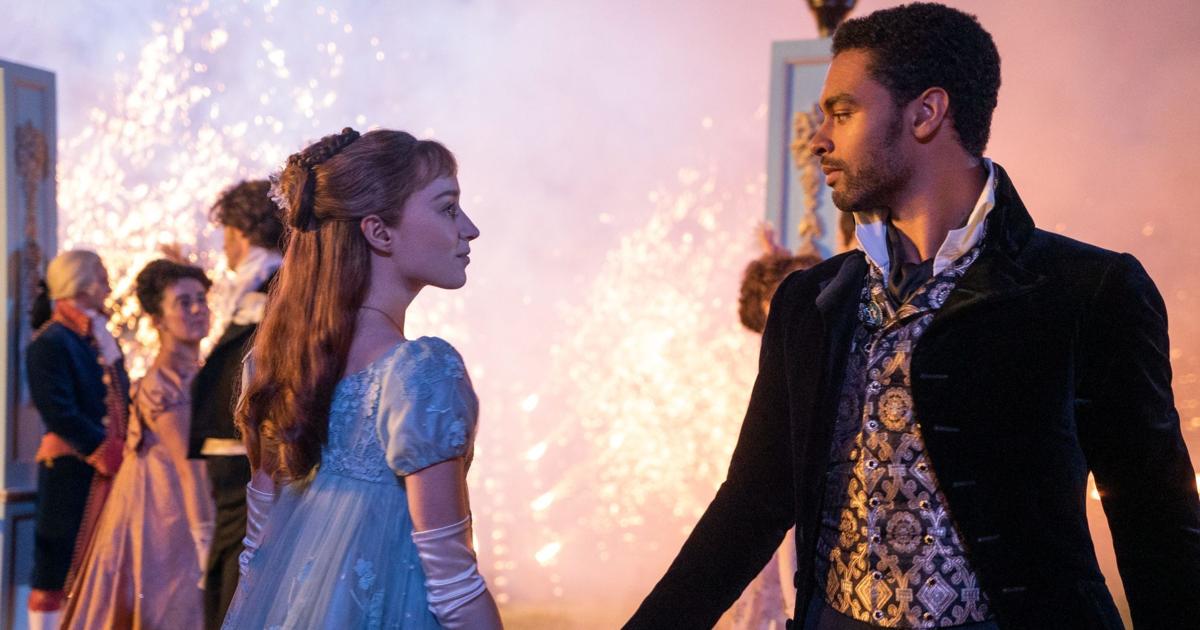 Bridgerton, Netflix's newest series, is the kind that you start watching "just for 10 minutes" then find yourself binging through the eight-episode season in two days. Silly and romantic, sometimes sexy and heartfelt, it all takes place in a period called Recency England. King George III is mad, Queen Charlotte (Golda Rosheuvel) rules society and the upper class lives for social gatherings. The politics aren't important because this is a Regency Romance, a subgenre of the romance genre. We can expect handsome rakes, dashing dukes and matchmaking mothers all wrapped up in satin bows.
Based on Julia Quinn's romances about an upper-class family in Regency-period England, the Bridgerton family consists of eight children and their widowed mother. Alphabetically ordered, we have Anthony, Benedict, Colin, Daphne, Eloise, Francesca, Gregory and Hyacinth. This story focuses on Daphne (Phoebe Dynevor) and her first "season" in London society. With her mother, Lady Bridgerton (Ruth Gemmell), and her eldest brother, Anthony (Jonathan Bailey), at Daphne's side to ensure she makes a good marriage, things get complicated when a cynical friend of Anthony returns to town. Simon (Regé-Jean Page), the Duke of Hastings, has no interest in marriage. Several improbable plot points later, Daphne and Simon agree to fake a budding romance. Sexy times appear on the horizon soon after.
If romance and sex aren't enough, we get duels, boxing matches, balls, and a variety of costumes and hairstyles that veer far away from historical accuracy, but put it all together, and it makes for delicious viewing. With a mysterious gossip columnist named Lady Whistledown (voice of Julie Andrews) narrating the foibles of this society, the plot of the first season follows some unexpected paths to a happy ever after.  
Bridgerton is a heady mix of silliness with some doses of heavy drama. The diverse cast has fun in their costumes, strolling through lovely sets, and as in any romance, the heroine is charming and bright, and the hero is handsome and sexy (Page, as the Duke of Hastings, definitely catches our attention).
The various plots may not all work in a coherent story, but they do set up nicely for future seasons for the Bridgerton family and their neighbors, the Featheringtons. And yes, we could get plenty of seasons to follow the romantic escapades of the Bridgerton family. Remember, there are eight siblings.