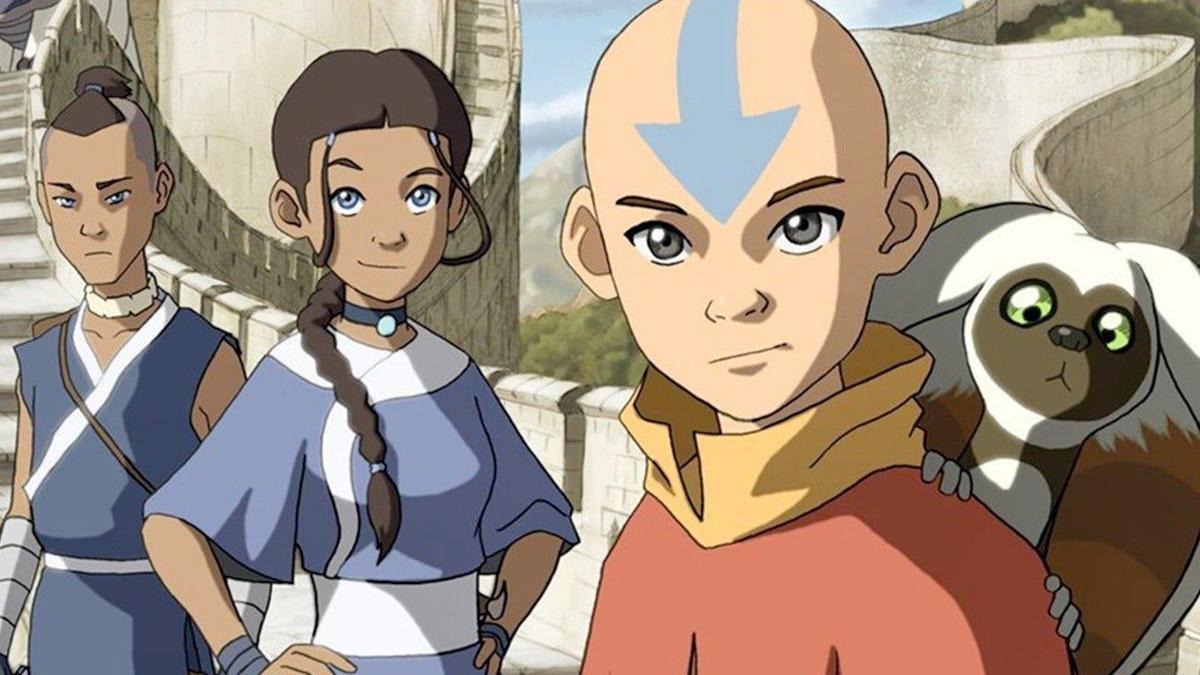 Three seasons of exciting adventures with memorable characters became available this month when Avatar: The Last Airbender arrived on Netflix. This animated series (ignore the movie version, an abomination) originally aired on Nickelodeon from 2005 through 2008. It offered us long-form animated storytelling that appealed to viewers of all ages. That appeal is still going strong.
In a land where four nations once lived in peace, the Fire Nation has wiped out the Air Nation and is invading the Water and Earth Nations. The only person that can save the world from the Fire Nation is the Avatar, who has been missing for 100 years. When Katara (voice of Mae Whitman) and her brother Sokka (Jack De Sena) discover a 12-year-old boy frozen in ice and awaken him, they learn he's Aang, the only remaining Airbender of the Air Nation, and he's been asleep for 100 years. Could he be the missing Avatar? Spoiler: yes, yes he is.
The episodes focus on Aang, Katara and Sokka seeking out mentors to train Aang. Already an expert in airbending, he needs also to become an expert bender of water, earth and fire if he hopes to defeat the Fire Lord. Along the way, they discover that the son of the Fire Lord is after them. Prince Zuko (Dante Basco), banished from the Fire Nation by his father, hopes to redeem himself to his father by capturing the Avatar. Accompanied by his Uncle Iroh (Mako and Greg Baldwin), who just hopes to find a good cup of tea, Zuko starts as the series antagonist but develops into something more. That's one reason why the series is so good: these characters change and grow.
Season one is fun and sets up the characters and story, but in seasons two and three, the show goes into some darker places. New characters like Toph, a blind earthbender with attitude, and Princess Azula, Zuko's sister with even more attitude, round out the series--great characters we can love and hate.   
The animation gets better each season and offers breathtaking moments among the anime-style characterizations. Some elements can make you laugh (the Cabbage Man's "My cabbages!" as a running joke); some elements bring tears (Uncle Iroh's quiet scene remembering his son).
Now that Avatar: The Last Airbender is available on Netflix, it's worth re-watching. If you're new to its charms, enjoy your first time diving into this fantasy epic, perfect for viewers of all ages.
Be the first to know
Get local news delivered to your inbox!