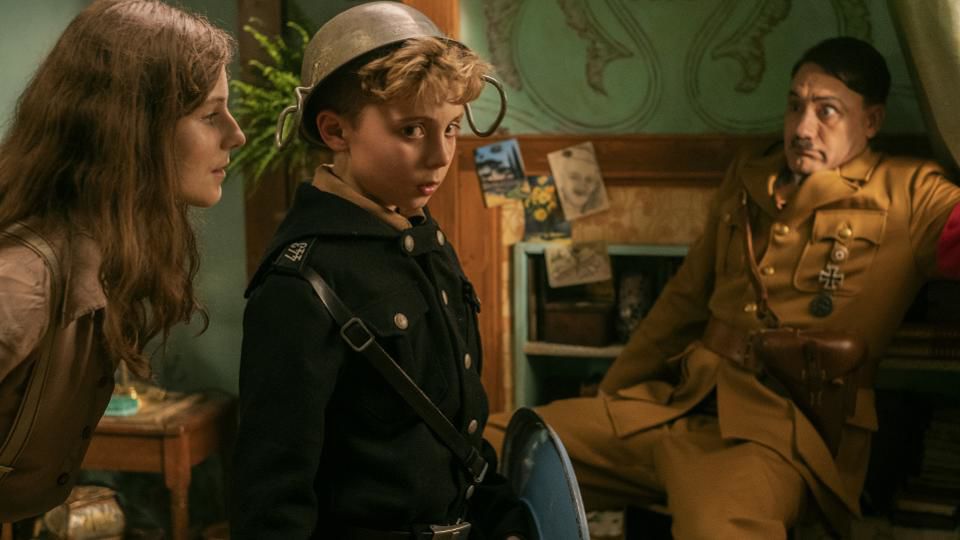 The 92nd Annual Academy Awards ceremony airs Sunday, Feb. 9. Though some films nominated for Best Picture were just released recently, perhaps hoping for that "fresh-in-the-mind" advantage that often goes to films that come out toward the end of the year, there were plenty of good movies throughout 2019. You have that ballot all ready to complete, but this year you've vowed not to choose your winners the way you choose horses at the track—by picking those with the cutest or quirkiest names. Instead, you plan to smugly tell your friends that you've seen all the nominated films just like many members of the Academy claim to have done, so your choices will be based on superior knowledge. But what if you didn't keep up with them throughout the year and you need to binge several of the nominees in the next couple weeks? Don't worry, we've got you covered.
First, beginning Jan. 31, Harkins Theatres is hosting a Best Picture Film Fest, where an all-access pass will get you seven of this year's nine nominees, including 1917, Ford v Ferrari, Jojo Rabbit, Joker, Little Women, Once Upon a Time… In Hollywood and Parasite. Four nominated films will be shown per day, at 11 a.m., 1:30 p.m., 5 p.m. and 8 p.m., so check your calendar, schedule that babysitter, cancel that yoga session and saddle up. The pass costs $35, which gets you into one showing of each film, and if you are a Harkins Awards member, they'll throw an extra $10 onto your account, which can be used for snacks during the festival or anytime in the future. The only two best picture nominees not included in Harkins' Fest are The Irishman and Marriage Story. Three guesses as to where you can watch those Netflix films.
But Harkins and Netflix may not be your only options to catch some of the nominees before the Oscars air—unless you're looking for 1917, which was just widely released on Jan. 10 so is not yet available on streaming services. Same with Ford v Ferrari (Nov. 15), Jojo Rabbit (Nov. 8) and Little Women (Dec. 25) unless you're one of those Academy members or other powerful people who receive private screeners. Your best bet is a service called Yidio (www.yidio.com), which will tell you exactly how to watch any movie or show. Simply type in Joker, for example, and Yidio will show you that it's available on Amazon, Vudu and iTunes. Tell Yidio what services you subscribe to, and it will even take you right to the film. So don't despair, film buffs, you still have well over a week to cram for Oscar night.