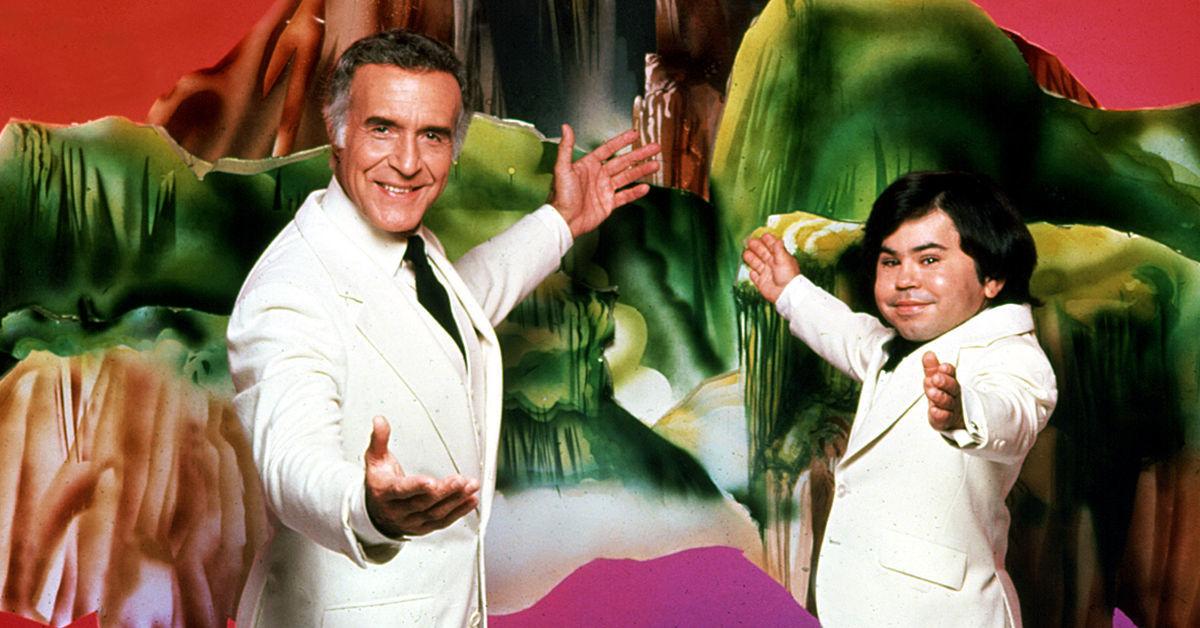 Remember Fantasy Island, which ran from 1978-1984? Little Tattoo (Hervé Villechaize) would ring the resort's bell, shouting, "De plane! De plane!" and then rush to join Mr. Roarke (Ricardo Montalbán), who would greet the newest guests arriving by seaplane. Usually portrayed by B- and C-list actors, the TV show's weekly guest stars were ready to fulfill their fantasies, though Roarke (and the audience) knew those would usually play out much differently than the guest imagined. The beloved series has, of course, been rebooted as a movie just in time for Valentine's Day, but this is Blumhouse's Fantasy Island. Blumhouse, of course, is the production house responsible for such jaunty romantic comedies as The Purge (2013) and Happy Death Day 2U (2019).
What other alternate-universe remakes of classic TV might be coming our way?
You have free articles remaining.
As the result of an experimental three-hour tour gone wrong, seven once-ordinary humans are stranded together on an island and will need to discover how to work together with their new superpowers to return to—and hopefully save—civilization. Mad scientist Dr. Balinkoff may have other plans, however. A Marvel Comics Universe meets Gilligan's Island mash-up, this thrilling origin story tells the real story of how GilliganMan, Skip, The Ginger, MaryAnn-Woman, the Billionaires and the rest got their start. Spoiler alert: Stick around for the after-credits scene, which teases GilliganMan's confrontation with the Harlem Globetrotters in Part II.
In this reboot of the decade-long ABC series, writer/director/screenwriter/actor/grip Greta Gerwig sets sail on the S.S. Pacific Princess with an all-female cast of quirky women who just want real relationships and to get through this crazy thing called life while traveling to exciting destinations across the globe. Saoirse Ronan stars as Cruise Director Julie, a spunky dynamo who is doing her best to make sure her guests find love and adventure while working through her own problems, thank you very much. Maya Rudolph plays "Doc" Bricker, Beanie Feldstein stars as Gopher the purser and special guest-star Meryl Streep joins in the role of Captain Meryl Stubing.
Bloody Hart to Bloody Hart
"This is my boss Jonathan Hart, a self-made millionaire. He's quite a guy. This is Mrs. H—she's gorgeous. She's one lady who knows how to take care of herself. By the way, my name is Max. I take care of both of them, which ain't easy 'cause when they met, it was murder." For his 10th (and supposedly last) film, renegade director Quentin Tarantino goes out with a bang. Leonardo DiCaprio and Mary Elizabeth Winstead are sexy and deadly as the Harts, while Harvey Keitel steals the show as the curmudgeonly but lovable butler Max. Tarantino promises his most violent movie yet, with a soundtrack to die for.