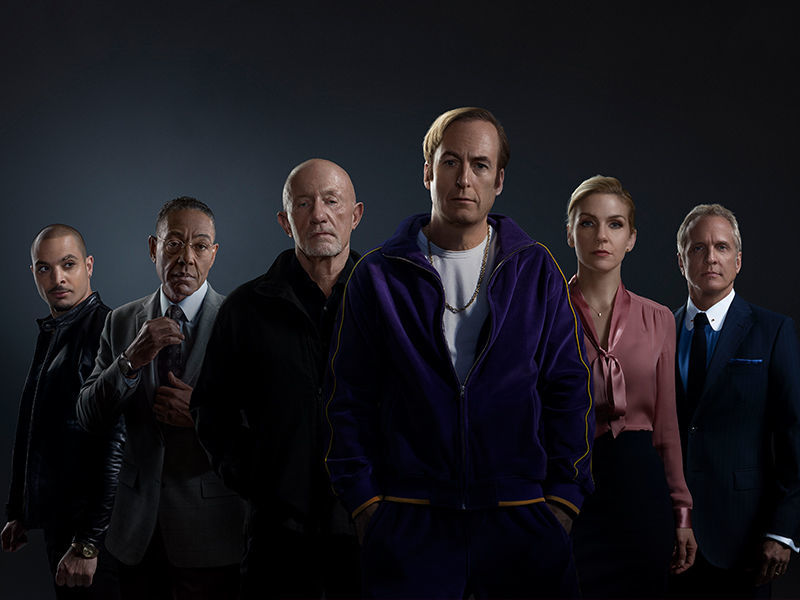 For readers who've been living under a rock for the last decade: Breaking Bad is a cable series that ran from 2008 to 2013 on AMC. It chronicles the moral decline of high school chemistry teacher Walter White from his terminal lung cancer diagnosis to his death, manufacturing and selling methamphetamine in ever-increasing quantities, lying, stealing and murdering as the need arises.
Top-notch writing—plus equally great acting by every single member of the ensemble cast—work in synergy to elevate the five-season crime drama well above most other television shows to date. Set in Albuquerque, New Mexico, this super-sized story is binge-worthy for repeat viewings or even DVD purchase, a relatively rare achievement on the small or large screen.
Series creator Vince Gilligan set out to tell a tale about change, in contrast to most long-running shows, which seek to maintain continuity of character. Lead actor Bryan Cranston puts in an epic performance as Walt travels step by step down the rat hole, slowly morphing into his evil alter ego Heisenberg. He recruits former student and small-time meth cook Jesse Pinkman (Aaron Paul, star of the new sequel movie El Camino, reviewed opposite) to assist in the ensuing malfeasance.
These two are just the tip of the iceberg.  Walt's family is equally well cast:  his pregnant wife Skyler (Anna Gunn) and handicapped son Walt Junior (RJ Mitte), Skyler's neurotic sister Marie (Betsy Brandt) and Marie's DEA agent husband Hank (Dean Norris). The major and minor ruffians and ne'er do wells—far too many to mention here—supply a steady stream of diverse dread, danger and death.
Predictably, viewers wanted more, so the network gave them a prequel, Better Call Saul. With four seasons completed and a fifth due to air in 2020, it provides the origin story of Breaking Bad's sleazy lawyer Saul Goodman—a nom de guerre mutation of "It's all good, man"—born Jimmy McGill and played by Bob Odenkirk.  The backstories of world-weary ex-cop-turned-criminal Mike Ehrmantraut (Jonathan Banks) and drug kingpin Gustavo Fring (Giancarlo Esposito) are also covered here.
Better Call Saul is the weaker of the two series, but still eminently watchable.  McGill's girlfriend, attorney Kim Wexler (Rhea Seehorn), and brother Chuck (Michael McKean) didn't appear in Breaking Bad, and stretch the story well beyond the themes covered in the first series. Once again, multi-year pacing serves to keep the character arcs quite plausible and highly believable.
Breaking Bad is extremely addictive from the very first episode, and once you reach the end, you'll undoubtedly find yourself watching Better Call Saul. Given the legions of Breaking Bad junkies left jonesing for more, it's no surprise that the entertainment industry provided them yet another fix via El Camino.
Be the first to know
Get local news delivered to your inbox!