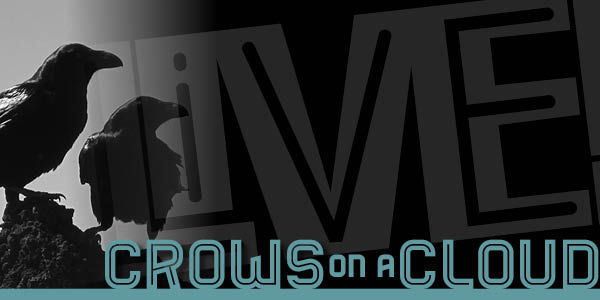 "Would you like a socially distant prosecco?" They ask me from across the street. The man is wearing a vacuum tube attached to his cowboy hat, while other neighbors are outside in their own yards with instruments. Apparently the vacuum extension measures approximately six feet. It's a bold, light-hearted albeit serious approach to keeping the widely accepted distance from others. (A new study says 20 feet is the minimum distance, while staying home and away from all group settings is even more strongly recommended.)
I've lived in the Country Club neighborhood for most of my life. People don't really greet each other over here. You don't see kids playing. There aren't yard sales. Since I've been staying in a different part of town with my boyfriend, the shift in neighborhood has been striking. It has almost felt like a new city. The neighbors tell me to bring a poem the next night. I assume they will try to put music to it, sort of like a Harvest jazz night but curbside style, as so many things are these days. 
This entire pandemic is forcing us to find a balance between maintaining our physical and mental health, but we all have different recipes that work for us. The neighbors I ran into had been meeting every evening with bells in their hands, to chime-in as it were. It's the neighborhood sanity check, something to mark the passing of the days. I return the next day when they are discussing John Prine songs. They share updates on virtual meditation retreats. I talk about Vernon LaMar storytimes while my son plays virtual chess with his grandpa.
A few days later, I see musicians gathered several feet apart from each other wearing fabric masks. As we drive past we stop and roll down the window. They wave at us. I want to take a photo but I also know that these individuals may be shamed for gathering at all. I want to maintain their privacy. I'd love to hear some music, but I'm not suffering from lack thereof. I'm not suffering at all compared to those fighting this virus in rapidly filling hospitals throughout the country and world. 
A former teacher and co-worker drops off "no-COVID" cookies in exchange for a roll of toilet paper. We do not see each other for the exchange. The circular cookies are decorated with a red, diagonal slash.
A plant cutting group on Facebook has been giving out cuttings to help people spice up their home spaces. Our church sends out scavenger hunts for the children and is planning a doorstop photography session for Easter. They will photograph from the street. Hearts, teddy bears, Easter eggs go up in windows for people to see as they take daily walks through the neighborhood. Microbrew now becomes a macro hobby. Little Free Libraries become food pantries filled with essentials. People meet up with neighbors or the elderly to walk six feet away. There is even a toilet paper scavenger hunt on Nextdoor. 
When we talk about the return of the neighborhood we also address the question of when did it die? Did it die with the internet as many of our connections turned digital? For me it died when I was 5 and there was a molestation on our street. My folks moved to a more isolated neighborhood after that. 
Many '90s parents were over the idea of neighborhood togetherness following the sad fate of Amber Hagerman, a 9-year-old who was abducted and murdered in Arlington, Texas, in 1996. The Amber Alert became her namesake, but many other kidnappings appeared in the news during that time. People wanted to stay inside for different reasons than they do now. And then came the iPod, MacBooks, bigger and better video games, phone watches. Fewer windows and more screens. 
During quarantine, it seems like the best and worst of us is coming out—often in the same day—with our families bearing witness. As for my son, he has made a lot of paper airplanes. I'm talking like 40 paper airplanes. Being 6, and a big fan of the paper flyer, I think he would have made planes regardless of the pandemic. 
Is there anything you have done to support your neighbors as of late? Is there any aid your street is providing or creative ways to connect? Let us know what you've been experiencing. 
Be the first to know
Get local news delivered to your inbox!