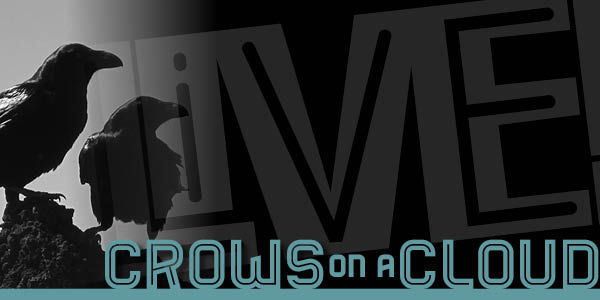 This article is about the people who leave Flagstaff while I stay—the people who have lived in Flagstaff for a shorter period of time than I have, and seem to have contributed great things.
I moved here in the summer of '96. I was 6 years old and not happy to be here. I wanted to be back in Austin, Texas, where my life was. I still remember waking up and hoping that room full of moving boxes was a dream. Sometimes I feel that upset 6-year-old girl is still me, but I did grow to love Flagstaff in my own way. I'm a bit bummed out this summer for a few reasons. First, I wasn't able to afford the trip I had planned to take last year; maybe I'll take it next year. Second, the new guy in my life is training for a new job in Phoenix, so it seems like I'm back doing the last thing that I want: a long-distance relationship.
This is where the practice of gratitude can come in. I'm very happy to be here, to be smelling and seeing and walking. I'm happy to be able to see my son so much this summer, to take him to painting camp and see him bike and swim. The summer of a 5-year-old is important and amazing. I'm happy for health and wildflowers and hopes, but I've recently had to say goodbye to two friends who are leaving. Ian and Lainey.
Ian had a huge turnout for his final reading at Juniper House Readings which he co-founded with Tim Leavy to expand the literary vibe in our community. Ian had about 15 letters read to him that night and he has my gratitude as well.
Lainey was a barista at the White Dove and before that a waitress at Ewa's Thai Cuisine; you may have run into her. She later began working at the same place as Ian. Both are leaving for different reasons—Ian to Utah because his wife got a job there. Lainey to Pittsburg to be closer to family. They have both made great contributions to their community, and it sort of makes me feel like a bump on a log—even if it's a happy bump, even if it's a comfy log.
Of course, growing up in Flagstaff and living in New York City, you get used to people coming and going for semesters here and there, but you wonder, 'What have I given this town? What will I leave behind?'
At my day job, a customer who was moving to Vegas came in. She told me she had been in Flagstaff since "before I was born" and it was just too disheartening for her to walk around this town and see what it used to be. It didn't feel like her hometown anymore, and she wanted to go someplace where the changes wouldn't affect her so much emotionally.
I understood, but also wondered how she could deal with the ever-changing landscapes of life itself. But, hey, good for her. She is getting out.
I keep hoping to, but something keeps me here and I wonder if it's more than inaction. More than settling or complacency. We have amazing neighbors. We have wonderful individuals in this community, which I refer to lovingly as our "home team." They make me want to up my contributions.
Summer's not all bad in Flagstaff. My son and I enjoy concerts in the park. We enjoy Movies on the Square. We have hiked Picture Canyon twice in recent weeks. Yesterday we felt the cool breeze on our shoulders at Aspen Loop.
The larger question here is, 'What do we leave when we die,' right? I wonder, 'Is leaving just art in the world somewhat meaningless?' I have wondered this while my mother was dying. She praised art all her life, but her relationship to me seemed much greater than the art my grandfather made to hang on the walls, or anything I could sing or write. I'd rather leave something like a hospital wing. Or a scholarship fund to single mothers. 
What do you plan to leave behind here in this community, whether you are here for a week or a month or a lifetime? Our pastor recently gave a sermon on how life is a vapor and, honestly, I'm glad I missed it because it's just about all I think about. I need to consume information about long lives and lasting impacts. But maybe we don't have to pressure ourselves with contributing any certain thing, maybe the gift is just showing up and being here. 
Be the first to know
Get local news delivered to your inbox!