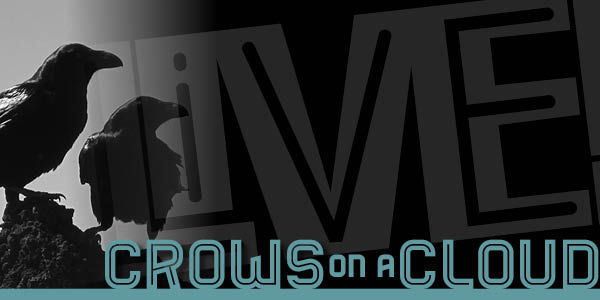 Frequenters of the Flagstaff downtown scene have been in anticipation for the past five months as a new coffee shop and nightlife spot takes shape. Located at 30 S. San Francisco St., Civano Coffee House will focus on catering to the expansive LGBT+ demographic in town. The venue is set to offer new types of entertainment and resources that this community desperately needs in order to provide for those who identify as queer or non-cisgender.
The locale currently displays a mesmerizing window scene of floor-to-ceiling curtains, rainbow club lights, a Grecian-style statue wearing rainbow underwear and a flat screen TV advertising various events that will be held in the future.
As early as September of last year, owners Mario and John Pulkkinen began the laborious process of getting all variances and site plans approved by the City of Flagstaff. The original opening date was planned for December 2019, but it has been a touch and go process, with approvals being given and taken away throughout the months-long period. Currently, everything except a parking variance is pending approval from the city, with a target opening date of mid-April.
As it stands, the interior shows great promise, boasting the most technologically advanced lighting and sound systems seen in any bar or club within city limits. The ambience is glamorous and dramatic, with slate grey walls and ceilings complemented by industrial caging installed on the roof, which houses sparkling chandeliers. The decor is a combination of white and orange leather chairs and ottomans surrounding glass coffee tables, accented by robust greenery.
This is not the first time the couple has taken a crack at the nightlife scene and they clearly aim to wow city residents. The Flagstaff location of Civano is the second of its kind, the first being in the Civano neighborhood of Tucson, which operated for nearly eight years before the Pulkkinens decided to relocate to the north.
During the day, Civano will serve a simple cafe menu with a focus on European- style coffee. All coffee beans will be roasted in-house in small batches to ensure the highest quality.
Certain nighttime events previously held at the Tucson location will be reworked to appeal to the local Flagstaff scene. This includes drag shows, drag queen bingo and dance party nights on weekends. Civano will also be opening its doors to the younger crowds during the weekend, with a plan to make Sunday night admittance open to ages 18 to 25 only. No alcohol sales will take place on this night.
The average lifespan for downtown venues tends to be short in Flagstaff—especially when it comes to queer-friendly spaces. Whyld Ass, which recently began operating solely at its Phoenix location, is likely all that most people living here remember as a "gay bar." Even then, the focus was more on vegan food, and toward the end there was a complete lack of alcohol sales and nighttime events.
Civano is something this city is in dire need of. As the population grows and Flagstaff becomes a more trendy and desirable location, the queer community grows right along with it. Civano aims to create a steady space that will cater to the queer community night and day.
"What we hope to create here is a space in which all queer people can feel at home," John says. "Rather than providing entertainment and a place to go for just gay men, or just gay women, we want anyone who identifies as queer or outside of the gender binary to feel welcome and that this is their place: A place where everyone can come to drink coffee, spend time together and dance."
Updates and more information can be found on the Civano Coffee House Facebook page or at www.Civano.com.
Osmond Wright has lived in Flagstaff off and on for nearly six years, during which time he has been a freelance writer for various local papers including The Noise. He graduated from Northern Arizona University in 2019 with a degree in sociology, and takes joy in studying and understanding social dynamics.
Be the first to know
Get local news delivered to your inbox!