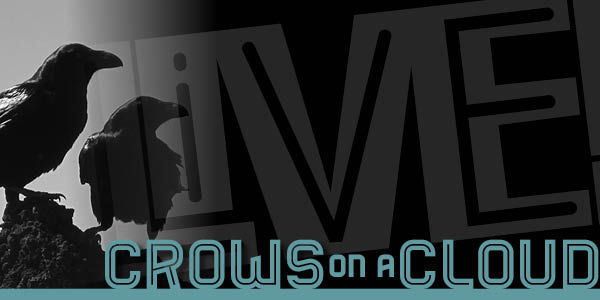 I lived in New Orleans for about five years in the late-1990s and early 2000s, and for much of that time I was a bartender in the French Quarter. I left when I was 22 to pursue a life of adventure, ultimately winding up as an archaeologist and conservationist in the greater Southwest. 
When hurricane Katrina made landfall in August 2005, I was living and working at the Grand Canyon Lodge on the Big Ditch's higher and sweeter northern ledge. I got involved to the extent that I could afford it, and monitored the situation closely. What happened in the aftermath of Katrina offers at least one grim example of what could happen to America's most vulnerable communities after the current pandemic has abated.
In the aftermath of Katrina, what happened is this: many of the hardest-hit neighborhoods, Black and Brown neighborhoods, in New Orleans experienced predatory gentrification on an arresting scale.
Gentrification is a tricky process to explicate, but it generally means rapid, inorganic development of a place until it conforms to (mostly white) middle- or upper-class tastes and standards. This almost always precipitates an equally rapid increase of housing costs, forcing long-established residents to leave. Gentrification and displacement of long-time residents is most intense in the nation's biggest cities, although smaller-scale examples can be just as ugly. Take Moab, for example—or Jackson Hole, or Flagstaff…
Local residents can fight against this scourge, of course, but only when they're on solid enough ground from which to fight—both metaphorically and, in the case of New Orleans, literally. Many of them weren't. An estimated 200,000 people were "permanently displaced," most of them from socioeconomically disadvantaged neighborhoods and almost all of them people of color. Neighborhoods like Mid-City, Bywater or the Lower Ninth Ward and Tremé, some of the oldest and most history-rich parts of the city (Fats Domino grew up in the Lower Ninth), were all-but emptied during the storm. All three of these are now counted among the most gentrified places in the Crescent City, which makes them contenders for most gentrified places in the country as a whole.
We are currently struggling through a global economic crisis accompanying the spread of novel coronavirus. There's really no telling what shape the crisis will ultimately take here in the US, but I'm already seeing some eerily familiar tells. Most major cities have enacted freezes on evicting people who can't pay their rent, which is nice until the freezes are all lifted in about a month. As with the 2008 financial crisis, bailout efforts are being aimed squarely at the largest banks and corporations, in the awesomely history-blind hope that the injection will trickle down from there. Closer to the ground, most citizens received a one-time payment of $1200 in April, and many of those currently on unemployment are getting an additional $600 per week, but neither of those contingencies is designed to outlast the virus itself. Eviction and student debt freezes are scheduled to end well before the pandemic—and long before the concomitant economic recession—actually ends.
At the same time, the phrase on everyone's lips is "Protect our most vulnerable citizens!" The virus is little more than a nasty cold to most healthy young adults, or so the current thinking goes; incoming data is starting to challenge that notion. We know for certain that it's nasty to the point of fatal toward the very old, people with underlying health conditions and those burdened by difficult access to basic health and human services—especially Indigenous communities. Efforts like mandatory masks and social distancing are being prescribed with understandable force to stymy efforts by the pathogen itself to reach these targets.
But included in our "most vulnerable citizens" are those most likely to be devastated in ways that have nothing to do with infection. Those for whom generalized economic downturns spell personal disaster. Those who don't qualify for unemployment for one reason or another. Those who can't work from home because their home doesn't include a factory, a 20-table dining area, or a jumbo jet. These, too, are vulnerable citizens, albeit for a different type of reason—and to a different type of attack.
I didn't get back to New Orleans in-person until 2010. At five years on, a lot of houses in Mid-City were still moldering and vacant, including the one my friends and I used to rent. Rebuilding was, and remains, a patchwork affair.
The marginalized pretty quickly become the bulldozed when the chips are down,  and it's fair to say the chips are going to be awfully down for the foreseeable future.  
Although the death toll continues to rise at an unnerving and frankly infuriating rate (wear a goddamn mask), there is no such thing as a pandemic that lasts forever. Moreover, COVID-19 isn't likely to destroy any neighborhoods in the literal way that a hurricane can. But it does have the very real potential to put a lot of socioeconomically vulnerable people out of their homes, worsening their individual conditions while widening class and racial disparities in general and opening many beloved communities to invasion by monsters. We can take steps to prevent this from happening, but not for much longer.
R.E. Burrillo is a researcher, cultural resources specialist, and the author of a forthcoming book on archaeology and conservation in Utah's controversial Bears Ears area. He splits his time between Salt Lake City and Flagstaff.
Be the first to know
Get local news delivered to your inbox!