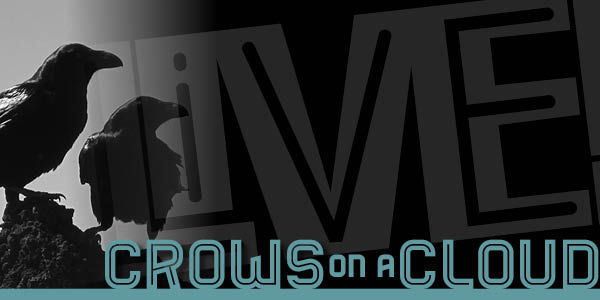 I never really understood the idea of New Year's resolutions. If I wanted to change something about myself, start a new habit, drop an old one, why wait until a new year to do so? When pressed by friends to make one, I'd just say something like, "I want to eat more waffles," and 2017 was indeed the year of the waffle in my life.
In the final hours of 2018, my friend and I made our way to The HeArt Box where revelers were invited in for a reprieve from the freezing weather and to write their hopes for the coming year on the back wall. "2019: the year of whatever, bro," one note read. Another, simply, "Prosperity." "Less 'have to,' more 'want to'—in my family, faith, jobs + friendships," signed by Tiffany G.
My contribution: "Acceptance." Acceptance of life's ups and downs. Acceptance of change. Acceptance of not always getting my way.
That's not to say I didn't set specific goals to work toward in 2019, but I knew I only had so much influence on the external events that would unfold in my life. The murky pieces of 2020 will fall where they may, and I hope to have the peace of mind to accept whatever I do achieve in the next year, no matter how small.
When I moved to Flagstaff I was like one of those kid's meal toys, all wound up, spinning my wheels from the moment I touched the ground: full-time school schedule, three part-time jobs and internships at both The Lumberjack and the Arizona Daily Sun. After I graduated, I left for a gig in Maine for about three months, then came back and immediately started work here at Flag Live! While this job allows me the opportunity to learn about new things every day, I sometimes feel I never quite had the "tourist" experience in Flagstaff.
You have free articles remaining.
So my New Year's resolution is to drink in the city in sips instead of mouthfuls. I want to watch the passing trains while enjoying a cappuccino from a window seat at Firecreek, take a foot tour at the Flagstaff Visitor Center and listen to Johnny Anaya explain how our historic buildings got their names, soak in the view from Mars Hill and maybe learn a thing or two at Lowell Observatory. I want to visit the Arizona Historical Society Pioneer Museum and the Museum of Northern Arizona (while not on assignment) and explore our cultural histories. Maybe I'll cap the night off with a caramel apple from the Sweet Shoppe and a glass of red wine at FLG Terroir where I can get a perfect sight of the neon-orange glow of the Hotel Monte Vista sign.
It's easy to get wrapped up in the day-to-day, to be frustrated by the little things. As I often tell my writers, "Slow down." Within those finer, quieter details, our stories are revealed.
Every year I declare that I will drink more water, write more letters saying "thank you," call my grandma regularly, finally begin that project I've been putting off, that book I've been meaning to read.
In the wee hours of 2019 I introduced by friend Shonie to a German New Year's tradition called Bleigießen. You melt a small chunk of lead over a candle, then quickly toss the liquid mass into a waiting bowl of cold water. The second the lead hits the surface it hardens into some shape, which then determines your year's fortune. Instead of gathering around our family friend's dining room table in Aachen—once a Frankish stronghold favored by Charlemagne—as my family did  many years past, Shonie and I sat at her small kitchen table in Flagstaff. With a tiny clink, my lead hit the bottom of the bowl. We decided it resembled a dragon. Though I don't remember what meaning it held for my future, it now lives on the dashboard of my car.
Somehow water always makes its way back to my resolutions and early January rituals. I vow to consume more of it, pour it into a large bowl for Bleigießen. Water spills from my tap in clean abundance, bi-annual trips to Germany, rows of unread books on my shelves—each are the pet qualms that come with privilege. So I suppose my resolution is to check it, be aware of how it impacts myself and others. I resolve to be self-critical. There will be lapses, I won't pretend otherwise. But early tomorrow morning, I'll call my grandma. I imagine she'll say something like, "Mercy, honey, this is quite the surprise," her Texan accent thick like lead.