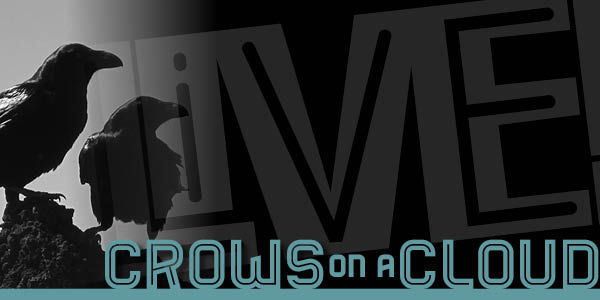 Elizabeth Helstern's The Telepoem Booth, which won the 2017 Viola Award for Excellence in Storytelling, currently lives in Burris Hall next to the auditorium at New Mexico Highlands University, seven hours away from Flagstaff across from a butterfly-filled campus street. The Telepoem Booth used to be on Beaver Street next to Macy's. It also was once inside the Old Town Shops. It is a refurbished telephone booth coupled with a phone directory that pairs the poet with a phone number that plays out over the telephone once you dial correctly. My son and I are both published there.
Recently, two Flagstaff, or once-Flagstaff, female-led art installations could be accessed nearly side by side in the town of Las Vegas, New Mexico. Flagstaff Shakespeare Festival's production of The Winter's Tale was held in the Ilfeld Auditorium, and it was a treat to walk from dress rehearsal to the Telepoem Booth next door to dial poems by familiar names: Tony Norris, Jesse Sensibar, James Jay just to name a few.
Flag Shakes executive director Dawn Tucker has a relationship with the university and received funding from their enrichment program to bring out 11 actors and one stage director to perform our final shows two weekends ago. Four cars full of actors and props traveled almost 500 miles east to bring our show to new audiences and connect with a different community, although not necessarily a new one. Flag Shakes' production of Sam Shepard's Fool For Love was performed at the school last fall, bringing another dramatic love story to the New Mexico stage. Tucker and Audrey Young even put on a Shakespeare workshop for some of the college students prior to the productions during this trip.
Tucker rigged her trapeze setup from the rafters at the theater for her performances as Time and the Bear in The Winter's Tale. The rest of us adapted to a much larger and traditional space than Branigar Hall at the Museum of Northern Arizona, re-blocking the show to fit the lighting and stage. In between rehearsals, we enjoyed famous homemade New Mexican tortillas and live Latin music.
If Highland University students have access to transportation, they aren't far from seeing quality theatre in Santa Fe or Shakespeare at the International Shakespeare Center about an hour southwest. Albuquerque is not too far off.
Las Vegas has a few bars, a natural grocery store, the Montezuma Hot Springs. We happened upon a pop-up installation art gallery in an RV, which featured exhibits that included, among other unique and quirky things, mechanical penguins. We also happened to be there during their Riverfest, which set up a DIY popup playground out of large boxes and other recycled material next to the river that runs through the town. As the day went on, the children had built their own decorated forts, tubes and obstacle courses.
It's a university town as well and the head of Highlands described it as Flagstaff 40 to 50 years ago. He and his wife had also lived in Flagstaff some time ago. A local told me that they had actually lost 2,000 people to larger cities over the last few years as families did not find it a sustainable place to live. We enjoyed their chess club at their local coffee shop, where my son played against a well-known woodworker and couch surfer host who lives in the area. He's sticking around for the long term. 
How interesting that these once Flag-based artists, Helstern and Tucker, had intersected at the same geographic juncture and not known. I'm glad I was there to connect the dots; many Las Vegas locals did not know about the poem booth although that was just one of several locations Helstern has established in the state. Just as the children worked together building the pop-up, we can work together to support local art. 
Katie King lives at high altitudes telling middlebrow jokes, mostly to her son who tells her to get real. She is an actor, writer and songwriter, and claims 17 years as a Flagstaff local.
Be the first to know
Get local news delivered to your inbox!