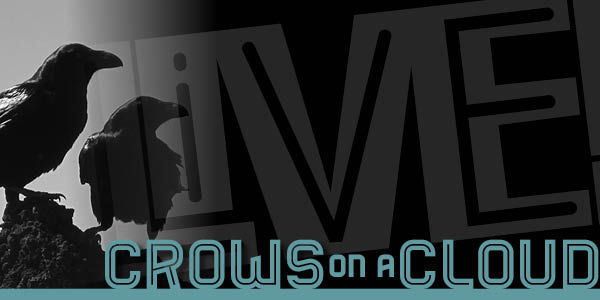 There's a faint smell of tear gas, and I can't seem to get rid of it. On my camera gear, my face mask, my goggles, my helmet, my clothes, my couch, my blankets, my towels. No matter how much I wash or wring out or wipe down, it lingers somewhere, leaving behind blurred visions of a dense cloud, stumbling protesters and shadowed figures with drawn weapons—"less lethal" is the technical term. An acrid ghost, gone as quickly as it appeared. I feel almost as if the scent has seeped into my apartment walls, so I've been going out for walks more often.
The pandemic and the protests have made every interaction distinct. Each seems to take its own path toward my well of memories, but each  begins from a place of such quiet vulnerability, some deep uncertainty that makes people angry or afraid or sad or all three. A global pandemic. Social unrest. Racial injustice. President Trump.
The woman with hair like an Oreo Blizzard walks her Chihuahua. She waves to me and says my dog's tail is so fluffy. I tell her it looks like a cloud, and we talk about our dogs some more, our voices muffled from behind our masks.
Susan has green and yellow thick-framed glasses and a voice that reminds me of Duart Martin. Duart used to save cookies and sweets for me in napkins and plastic bags, which she gave to me on the Sundays when we worked together at KNAU. Susan waters my succulents in the apartment's shared garden and doesn't remember me from the last time we spoke.
Wayne wears baggy khakis and a dirty peach polo and talks excitedly about a chemical plant explosion in Henderson, Nevada, which I'll later learn was the PEPCON disaster, while he flicks the basketball into the hoop. He asks if the protesters have made their point already and can't understand why more people don't like Trump.
A man inside the gas station pretends to rob the place. He says, "Now give me everything in the fucking cash register," and laughs as he chews on a maple bar. He's not wearing a shirt, and the tattoo on his back reads "White Power." I pay for my things and leave.
My coworker, Margaret, introduces me to her neighbors, Julie and Don, at a socially distant neighborhood happy hour. Margaret says the fabric she used to make the mask I was wearing is from Don's wife's fabric stash. Don's wife died last year. When I look over to him he nods and smiles gently. Julie holds a Parliament between her fingers and tells me Gabriel is the name of an angel.
Two months of protests, of life-changing beauty: the sense of identity and solidarity when marching across the Burnside Bridge with thousands of protesters, or the bravery, passion and intellect in our younger generations who seek justice and change and who have led this movement so powerfully; of heartbreaking trauma: the terror of running from charging police or being taken by a federal agent, or the horror of protesters choking and screaming through tear gas and impact munitions.
Six months of a global pandemic that has killed more than 300 people in Oregon, more than 3,000 people in Arizona, and more than 690,000 people across the globe, and yet somehow has become a political issue.
It feels strange to be here watching the pandemic and the protests, like a river flow, alter the landscape of Portland and Flagstaff and the world. I've covered both the pandemic and the protests, and both have shaken me. Braver journalists have brushed it off as part of the job, which it is, but I can't even get rid of the smell of tear gas.
In moments like this, we yearn for wisdom, some profound sentiment that makes sense out of this senselessness. We're all here experiencing this collective uncertainty—always, but now more potently. Let's just hope we learn something from it.
Gabriel Granillo is the former assistant editor of Flag Live! He now lives and works in Portland where he is the digital editor at Portland Monthly and has been covering the downtown protests. He misses his old roomies (hi, Serf and Gird), his friends and coworkers at the Arizona Daily Sun, Juniper House, shows at Flag Brew, Tower Station and Firecreek Coffee.