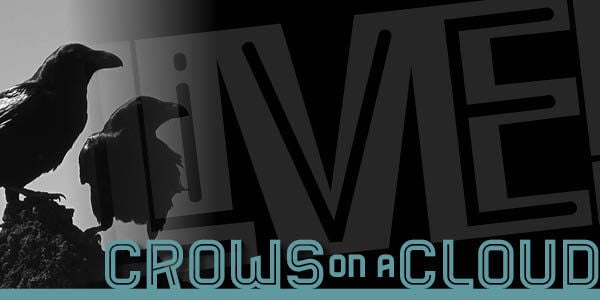 While Woodstock made history in 1969 as the "potential of humanity," as co-organizer Ticia Agri said, it also left behind a darker legacy. Fifty years since half a million music fans congregated to celebrate peace and love, the occasional piece of trash can still be found throughout the rolling green hills of the nondescript dairy farm in Bethel, New York. 
In the United States, 53,000 tons of waste are produced at festivals each year according to A Greener Festival co-founder Claire O'Neill. That number is lower overseas, with an estimated 23,500 tons produced by festivalgoers in the United Kingdom. Even so, measures have been taken in an attempt to combat this, with last year's Glastonbury Festival banning single-use plastic bottles for the first time and selling sandwiches in 100 percent compostable packaging. Stateside, Coachella has offered incentives including Ferris wheel tickets, T-shirts and other merchandise in exchange for plastic bottles to offset the amount of waste left behind at the end of the revelry.
This past weekend, the 17th annual McDowell Mountain Music Festival was held at downtown Phoenix's Margaret T. Hance Park, with an estimated 25,000 people in attendance.
The festival, colloquially M3F, abides by three Cs: community, culture and charity. Touted as a fully nonprofit festival, more than $2 million has been donated to various family-based charities during its time. This year's proceeds benefited Habitat for Humanity of Northern Arizona, Teach for America, the Leukemia & Lymphoma Society and Phoenix Children's Hospital, which has had its music therapy program 100 percent funded by the festival for the past three years.
The focus is also on sustainability, with numerous waste sorting stations located throughout the festival grounds, clearly labeled recycling, compost and trash, with examples of what can be recycled listed.
As crowds poured through the entrance gates Saturday afternoon for day two of the three-day festival, they were welcomed by the sweet harmonies of Flagstaff's The Canaries, many lingering to soak in the sounds as well as the afternoon sun. Friends of the band stood at the front, dancing and screaming at the top of their lungs, while other festivalgoers took advantage of the positive energy permeating the park to practice hoop dancing or poi spinning in the shade of nearby trees, never far from one of the trash sorting stations.
This past summer, Flagstaff events began making strides toward becoming greener as well, through partnerships with nonprofit startup Praxis Waste Solutions. At Hullabaloo and Cornucopia, reusable cups were given to those purchasing alcoholic drinks rather than the typical single-use plastic cups. If attendees didn't want to keep the cups after the event, Praxis was there to take them off their hands. Volunteers also took the time to educate attendees of other large events such as the Mead and Cider Festival and Pickin' in the Pines, making sure they were aware of what is and isn't recyclable in Flagstaff.
During the three-day Flagstaff Festival in the Pines, which saw upward of 4,000 attendees over Fourth of July weekend last year, Praxis volunteers diverted more than 1,000 pounds of waste from landfills, composting and recycling what they could, and handled more than 2,000 pounds of waste overall.
In recent years, the Flagstaff Mountain Film Festival has banned single-use plastic from all events and partnered with The Azulita Project to reduce environmental impact. Events like these set a precedent for those in the future.
Music festivals bring people together, especially when the lineup is as diverse as it was at this year's M3F. With international groups like Germany's Sofi Tukker and Australia's Crooked Colours mixed in with local groups like The Canaries and Phoenix Afrobeat Orchestra, audience members were exposed to artists they may have never encountered otherwise. Even the age range of attendees varied, with toddler-aged music fans wearing large headphones to protect their sensitive eardrums and older fans gently swaying in time with the music at the back of the crowd.
Humans are social creatures. We want to share our interests with others of similar mind, but we must remain aware of the impact we have on the earth.
As a festival worker said after introducing The Canaries and directing people to the trash receptacles, "Let's respect ourselves, each other and the beautiful place that we live."
MacKenzie Chase is the managing editor of the Arizona Daily Sun's niche publications, which include, among others, Flagstaff Live! and Northern Arizona's Mountain Living Magazine.