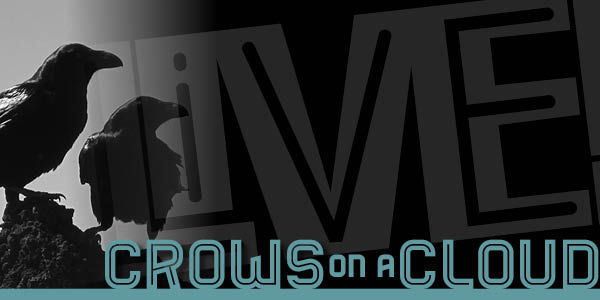 There's an annual tradition in South Korea in which friends gather for a meal of noodles with black sauce to celebrate being single, together, on April 14. This sounds like the type of event worth dragging myself out of the house and hiring a sitter. Wouldn't it be great if this was celebrated in Flagstaff?
It is very rare that we see tools to help people who are romantically lonely. I don't see a lot of speed dating here in town. (Speed dating in the dark is something I recently heard of—could dark sky speed dating be a thing?) Instead, we're left to the dating apps we have on our phone.
But there's another level of loneliness that I'd like to touch upon, the one that is being discussed more and more frequently in therapists' offices with clients over the age of 30—people are lonely for friends. I'm 31 and already identify with this feeling. I grew up in Flagstaff, but still find myself confused about how to connect to the art scene here.
As you age, it becomes harder to make friends. Much of that is because friends just aren't built into your life, and adults in the United States are more secluded and less communal compared to many other cultures. The word and concept of "loneliness" came into being around 1800 as a direct result of the breakdown of traditional communities and the rise of individualism and consumer capitalism.
I'm ready for a noodle night.
Even reading New York Times articles on the subject is depressing to me. Many countries have public health professionals who are considering declaring a loneliness epidemic a public health crisis. London took action first, declaring Tracey Crouch the Minister for Loneliness in 2018.
NY Times columnist Jane Brody states that those aged 18-24 experience the highest rate of loneliness, "as much as 50 percent higher than occurs among the elderly."
I realized I was having my first bouts of feeling left out and like I was missing an integral part of being human when I saw people I used to go to middle school with having monthly outdoor adventures with friends. I felt so alien from them. How did they find these people? It seemed so foreign to me. Is it that they don't have kids? Is it just that they are better, cooler people? Is it financial?
According to a study conducted through Brigham Young University, the detriment of loneliness to our health can equal smoking 15 cigarettes a day, but that's kind of hard to measure, isn't it? How much loneliness constitutes that much? How many hours a day, and at what level?
It bugs me a lot when I talk about being alone and people say, "You have your son." Sure, I'm a lucky duck and he is a crackerjack on love for sure, but to assume that a child is all an adult needs to not feel lonely is really freaking weird.
If you find yourself feeling lonely on Valentine's Day, just know that you're not alone. Well, you are and you aren't. There's an art event going on at MOCAF. There's a music event at Firecreek. Come out and celebrate the good things in the community. If you see me around one of those events, please say hi. But I have most of the evening reserved for my one and only, the boy who is too young to have his own plans on this day, at least for a few more years.
I challenge all the noodle places in Flagstaff to host a black noodle night on April 14 for all the singles—or maybe those who are in a loving relationship but could use more platonic ties. It's a tiny step for a big problem, but a good one I think.
Katie King lives at high altitudes telling middlebrow jokes, mostly to her son who tells her to get real. She is an actor, writer and songwriter, and claims 17 years as a Flagstaff local.
Be the first to know
Get local news delivered to your inbox!