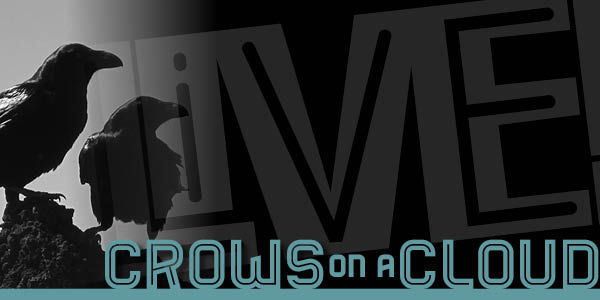 I got to see my name grace the pages of Flagstaff Live! for the very first time a little more than three years ago. August 3, 2017. I had already been working at the Arizona Daily Sun for two years—albeit in a position where I didn't get to use much of the reporting skills I had gone to school to hone. I was itching to get a byline in this arts publication that I had been reading since I first moved to Flagstaff in 2011.
"One-stop shop," the headline read. Subhead: "Custom Sound Instruments and Thomas Byers Guitar Studio join forces." Straightforward enough, but the willingness and trust of these business owners to share their story with me was a feeling I wanted to chase. Every single person carries such multifaceted lives, and I've never forgotten how lucky we are here to get to peek behind the curtain and invite readers in with us each week. (All my gratitude to then-editor Andy Wisniewski and assistant editor Diandra Markgraf for the opportunity and support.)
My first cover story, Nov. 2, 2017, was on the Peaks Tattoo Expo, which was organized by the newly established Mirror Gallery tattoo studio and held within the quaint historic rooms of the Hotel Monte Vista that fall and the following.
Both these stories told readers of partnerships formed within the community, and brought people together in new ways. While neither Custom Sound's physical shop nor the tattoo expo have remained part of the fabric of Flagstaff's arts and culture scene, they've been forever memorialized in this publication of record that began with a dream and many late nights 25 years ago. (Many thanks to founders Steve and Jill Saville and Brian Johnson for their creative vision and dedication to bringing this idea to life.)
However, now it's Flag Live!'s turn to shift its presence in town.
Hello. It's been a while since I've gotten the opportunity to write a column for these pages. COVID-related closures and cancellations across town led to swift changes for practically every industry. Here, that's looked like furloughs, a reduction in pages—and, subsequently, content—as advertising revenue dropped, reduced circulation and, most recently, a difficult-to-stomach layoff. The imagery cemented in my head these past few months, to which I'm sure others can relate, has been of constantly treading water. We haven't drowned yet, but, let's be honest, none of this has been easy. (The Mountain Goats' "This Year" has never been more relatable.)
As our collective reality began unraveling, I watched the headlines pile up as more and more weekly alternative papers across the country faced cuts. I thought it was just a matter of time until that same fate would befall us. While we've made it through, and don't plan on going anywhere in the near future, the print product will be taking some time off. It truly has been and remains an honor to share your stories, art and ideas and we will continue to do so online through our website, Facebook and Instagram.
We already miss the Easter egg that was art director Keith Hickey's cover spread design each Wednesday, the ritual of flipping through a fresh copy of Flag Live! Thursday mornings, but this change offers some exciting opportunities. No longer confined to the limits of the printed word, we will be crafting more visual and audio stories (welcome back to our podcast The Word) to better convey the numerous topics important to the community. We are hard at work trying to maintain even the smallest of silver linings.
Live music and performances have gone digital and likely won't be returning to an in-person format soon, but there are still so many stories to tell so we want to know what interests you. Should we focus on more outdoor features? Highlight the work of creative nonprofits each week? Profile members of the community, in a weekly or monthly Humans of New York-esque section? Review restaurants or socially distanced shopping experiences? The possibilities are endless and your voice is important.
Despite these drastic changes in the world, life moves on, and we plan to be here to share the highs and lows with you—online and hopefully soon in print again.
MacKenzie Chase is the managing editor of the Arizona Daily Sun's niche department, which includes Flagstaff Live!, Northern Arizona's Mountain Living Magazine and Best of Flag, among other publications. She can be reached at mchase@flaglive.com or (928) 556-2262. Follow Flag Live! on Facebook and Instagram @flaglive.