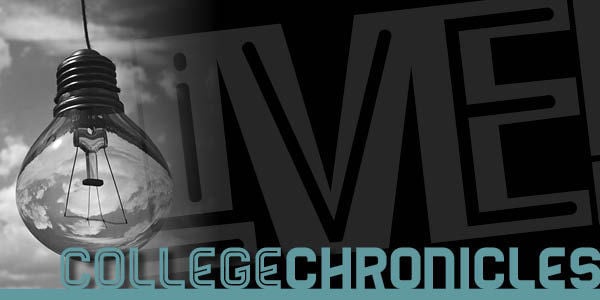 This past weekend I had my first freelance shoot in six months and I was reminded why I fell in love with photography in the first place.
It was during my senior year of high school. I remember getting ready for my graduation portraits and feeling absolutely terrible. Just like many other high school girls, I had super low self-esteem and I knew it. The way I thought about it was at least I had my green eyes working in my favor. I put on my signature eye look, a smoky purple concoction and my noteworthy dark burgundy lipstick. I remember walking out the door feeling very defeated. I didn't feel like I looked good and I didn't really want to stand in front of a camera. That all changed five minutes into our shoot.
My photographer Jess, a very good friend of mine, was amazing. She instantly helped me break down all my barriers and reservations about having my photos taken and helped me find my confidence. While taking the pictures she was calling out words like, "Stunning," "Beautiful" and, "Lovely." It was because of her and her verbal acknowledgements that I left that shoot feeling on top of the world. That experience inspired me.
I want to photograph women and show them how beautiful they are. I want to know what they are insecure about when it comes to their physical appearance. I want them to say it out loud and then look at that feature in my photograph and see how beautiful it is. For me, I was incredibly insecure about my crooked smile. It's something you don't see in the selfies or headshots I take because I have learned to hide it. However, if I'm smiling or laughing without thinking about it, you will see it. From my senior session, my favorite photos are the ones where my crooked smile made an appearance. I want to give other women that power over their insecurities.
My mantra as a photographer is to embrace the inner woman. Lately there's been increased interest in the 1992 book Women Who Run with the Wolves. Women in my generation all over the world have started to embrace the wolf inside themselves, celebrating the fierceness and wildness of who one is as a woman.
I feel like most women, especially mothers, are hard on themselves. By nature, many of us are nurturing. This often leaves us with our cups empty but everyone else's full. It's so easy to feel run down, unworthy and flat out unattractive. The greatest reward for me as a photographer is to have my clients look at their photos and recognize how lovely they truly are. Oftentimes, they deflect by saying, "Wow, you are such a great photographer," but all I do is set up and capture the shot.
Women deserve to feel confident, to feel lovely and to feel like they're worthy of attention. They deserve to have that moment during a photo shoot when they feel free. Free of insecurity and free of inner judgments.
That is why I love photography.
Prior to declaring photography as my minor, I knew very little about composition. I had taught myself how to get by with shooting in RAW, but if we're being honest, I knew nothing about post processing. I have Jenny Swanson and Eric O'Connell at Northern Arizona University to thank for my growth as an artist. Swanson is the one who really challenged me to begin shooting in RAW, and she taught me everything I know about post processing. O'Connell, on the other hand, is currently teaching me about the theory behind photography—more specifically, how to read a photograph. These two instructors are who I have to thank for building my foundation. If it weren't for them, I would only have a dream: to unveil the beauty of women. Now, I have the dream and the tools.
Bailey Helton is the editor-in-chief at The Lumberjack, Northern Arizona University's student newspaper. College Chronicles aims to connect Flag Live! readers to various aspects of campus life.
Be the first to know
Get local news delivered to your inbox!