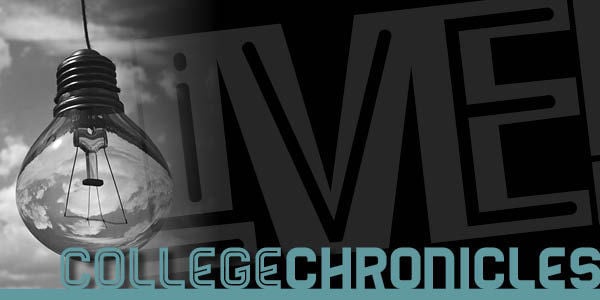 If you haven't heard the news by now, I suggest pulling out your reading glasses, grabbing a cup of your favorite beverage and reading along.
In November 2019, Northern Arizona University was audited. The state audit focused on President Rita Cheng and her husband's travel expenses, athletic events, donor meetings and more. It was through this that auditors found improper documentation for $40,000 of travel expenses between Cheng and her husband. Not soon after the findings were released, one specific NAU club—NAU Young Democrats—created the #RitaResign Coalition campaign.
The #RitaResign Coalition is known for two things: its open letter calling for President Cheng's resignation and the stickers that flooded campus stating "#RitaResign. We've got 40,000 reasons why." If Cheng refused to resign, the group would request that the Arizona Board of Regents conduct an investigation into Cheng's expenses over the past five and a half years as NAU president. The letter has received roughly 150 signatures and has gotten Cheng's attention.
Two weeks ago, Cheng sat down with The Lumberjack senior reporter Brady Wheeler, stating "I'm not resigning." In the interview, Cheng admitted that she didn't properly document her travels. She clarified that there was no misuse of funds—it was simply a matter of documentation.
ABOR released a statement stating that it will work diligently with NAU to ensure this doesn't happen again.
Those are the facts behind the #RitaResign Coalition in a nutshell. What hasn't been reported on are the actions taken by the clubs behind the campaign. Since the launch of #RitaResign, Jacks 4 NAU—a self-proclaimed NAU alumni watchdog— and NAU Young Democrats have filled Twitter with claims and opinions. But some information being put out by the groups is incorrect.
Jacks 4 NAU has tweeted out, "Sources say that NAU professor pay has been cut as of Jan. 1." However, according to a number of faculty sources, their contracts are based on the academic year, August to May. Another tweet put out by the organization reads, "It's really sad. We hear Rita's now attempting to pay faculty in frequent flyer miles… tsk. tsk." The club has failed to state where its information is coming from.
Both clubs are using their platform to voice their concerns, an exercise of free speech, which I completely stand by, but they are damaging their credibility. The organization is making very large claims without having a concrete source to back up what they are saying. Without the backing of a source or a fact, there is no weight to the words they are saying. I truly believe this tactic will ruin their campaign.
Both clubs, Jacks 4 NAU and NAU Young Democrats, plan to be heard at this Thursday's ABOR meeting, Feb. 13 at Arizona State University. Will storming ABOR help their campaign or will it destroy it? My bet is no matter what, it won't be a pretty day at ASU.
Be the first to know
Get local news delivered to your inbox!