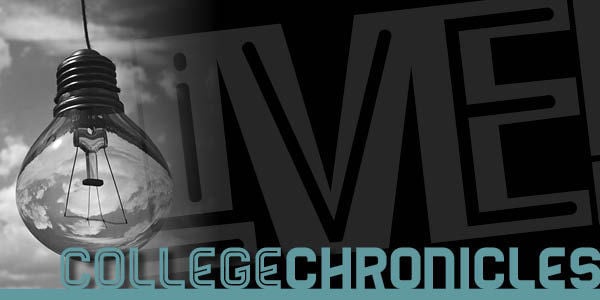 [Editor's note: The following article contains mentions of rape and sexual assault]
I recently binged the Netflix series Unbelievable.And when I say binged, I mean I devoured all eight hours in one day. The Netflix original is based on An Unbelievable Story of Rape, the 2015 article written by T. Christian Miller and Ken Armstrong of ProPublica and The Marshall Project.
You read that right, this week I am going there: I am taking on a subject so many people run away from, whether because of past trauma or the uncomfortable nature of the topic. The reason I have chosen to talk about this is because sexual assault is real and victims going through the trauma without the proper support is something to which the world has become a little too accustomed.
According to the Rape, Abuse & Incest National Network (RAINN), 11.2 percent of all college students, graduate and undergraduate, experience sexual assault or rape. Of the undergraduates, 23.1 percent are female and 5.4 percent are male. Additionally, the percentage of those who report their assault is painfully low, with only 20 percent of women reporting to law enforcement.
Given the world of acceptance we are all trying to convince ourselves we live in, it is shocking to know there are still people who believe most sexual assault victims are merely crying wolf when they speak out about their trauma. I have seen the terrifying reality of Unbelievable with my own eyes.
I am incredibly close with someone who has been sexually assaulted. I was also incredibly close with her abuser and the people who said she was lying. My friend was abused from the age of 10 to 12 years old. She went through two years of pain and was so young that she didn't initially understand what was happening to her. She had to recount what had happened to police and detectives, and had to get her abuser to vocally acknowledge what he did. When trial came and she faced her abuser one last time, she was met with people telling her she was making it all up. I watched as my friend lost handfuls of hair each day and fled to self-harm. The fact that there were people who believed she was lying ate her up inside. Thankfully my friend had a support system—her mother and siblings—telling her she was honest, and she was valid. The 18-year-old victim in Unbelievable had no one.
The true story shown on Netflix is not that of a single occurrence. There are victims all over the world who are tasked with sharing their nightmare many times to law enforcement and other officials—often doing so at the risk of not being believed.
People are assaulted on a daily basis. People don't make up the horror of rape. People don't deceive others into believing they are a victim of sexual assault. It isn't made up. It wasn't a dream. It was real and they are telling the truth.
If you or someone you know has been a victim of sexual assault, there are resources available to help. On campus, students can make an incident report through the Office of the Dean of Students or NAU Police Department. Another resource always available is the National Sexual Assault Hotline (1-800-656-4673). 
Bailey Helton is the editor-in-chief at The Lumberjack, Northern Arizona University's student newspaper. College Chronicles aims to connect Flag Live! readers to various aspects of campus life.
Be the first to know
Get local news delivered to your inbox!