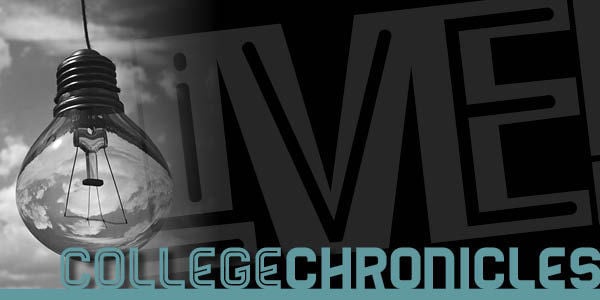 The hardest part about being in college is the distance from family. The homesickness and loneliness that come with moving away are real. I've mentioned many times before that I am the first in my immediate family to move away and experience life as a college student. One thing that has become very apparent over these last four years is how important community is.
Community has many interpretations. I believe it means having people around to support you. I don't think a community of people has to believe the exact same thing across the entire population or even share common interests. At its foundation, I believe a community is a group of people who want to lift each other up. While figuring out who you are and what you want to do during this lifetime, a community is necessary.
Northern Arizona University has more than 250 communities in the form of student organizations. Each is built around common interests, identities or career goals. It's because of these communities that people are able to feel a sense of home while being away. In some ways it feels like being part of a family: You are surrounded by a group of people who understand your mind; they get you. For most, it is very natural to surround yourself with people who are similar to you  because it feels safe.
One of the hardest parts about being in a dorm freshman year was navigating the shared living space with my roommates. Both of them were single and wanted to experience the social side of college. They liked being in sororities, going to parties and meeting new guys. It wasn't my scene. School has always been something I love. I love to learn and that is my priority. When I began college, I was in a relationship. (I am still in that same relationship.) Parties and meeting guys were never things I was interested in—it didn't match my life, and my roommates were not people I considered to be a part of my community.
My peers in the Media Innovation Center Sports Department, the girls down the hall who were also in  a long-term relationship and my professors were my community. Now that tiny group of friends has evolved. I am surrounded by alumni, faculty, peers, coworkers and mentors. Those are the people who are challenging and helping me grow. They understand my current stage in life, know what my end goal is and are helping me to achieve my dreams.
College doesn't have to be a place where we conform to what others are doing. It also doesn't have to be a time in life when you have to figure out everything on your own. College is meant to challenge you, to help you grow.  The best way to embrace any new chapter is to welcome in a community.
The sooner we are surrounded by those who encourage and challenge us, the sooner we are to becoming unstoppable.
Bailey Helton is the editor-in-chief at The Lumberjack, Northern Arizona University's student newspaper. College Chronicles aims to connect Flag Live! readers to various aspects of campus life.
Be the first to know
Get local news delivered to your inbox!